Earlier this year, Sign Builder Illustrated sent a multiple-choice survey invitation to our sign-making readers gauging their interest and activities with corporate clients (either for their headquarters or their branches). Over 250 responded with some eye-opening answers.
For example, 88.7 percent of these shops indicated that they are currently working with corporate clients. Of those respondents who indicated they did work with corporate clients, 90.2 percent said they would like to increase the amount of work in this area. Interestingly for those not working with corporate clients, it was a straight-up 50 percent split as to whether they had interest in working with them or not.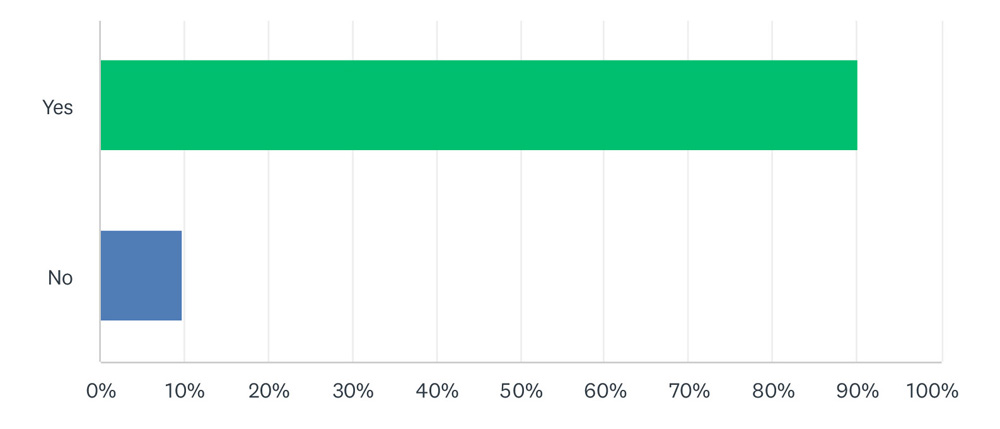 Shops sized 2 to 5 Employees and 6-14 Employees each accumulated 30.86 percent of responses, leading the way in shop size. Shops with 41+ Employees followed with 17.19 percent then 15-40 Employees with 15.63 percent. One-person Shops brought up the rear with 5.47 percent.
Dean Brooks, director of sales at custom sign manufacturer Creative Sign Designs in Tampa, Florida, says that their corporate clients are expecting original concepts now. "Customers want their signage to be unique to their particular culture and environment," he says. "They are moving away from "standard" restroom/code required signage toward signage/graphics that support who they are. This improves their employee and customer experience."
According to Brooks, his company's corporate clients wish to be easily seen and their brand recognized. "They desire exterior signage that contributes to the brand and hallmarks the location," he explains. "Their interior environment should encapsulate the corporate image, values, mission, etc. Clients want their workspaces to exude their brand. We help accomplish this with wall graphics, window graphics, unique signage throughout their buildings."
Meanwhile, A.J. Titus, president of the SIGNARAMA® brand, says corporate accounts typically purchase storefront signage, vehicle graphics, interior graphics, ADA signage, and tradeshow displays. "We are seeing more and more storefront and monument signage requests [with corporate]. Digital has also been a growing trends with corporate clients."
One thing Titus points out is that corporate accounts generally have very high expectations. "It is very important [for shops] to exceed those expectations," he says. We train our franchisees to first and foremost always look to complete the sale first. You never know who is just shopping, who the prospective client knows, or if you are being tested for a larger corporate account.
"Once the franchise owner lands the job, it is all about customer service. They must look at the overall customer experience they provide and determine how to help solve the need for this client. It is important to always go above and beyond."
Since Signarama has brand guidelines for franchisees being part of the franchise, so too do corporate clients. "It is important that every project we create abides by their set of brand guidelines," he says. "Completing Quality Assurance checks to ensure brand guidelines are being followed is more difficult when several locations are working on the same project."
The following graphs capture the results from participating readers to the other survey questions. These can be used to help you see how you stack up against competitors in this field or show areas where you can provide services.
What percentage of your customer base would you say equates to corporate clients?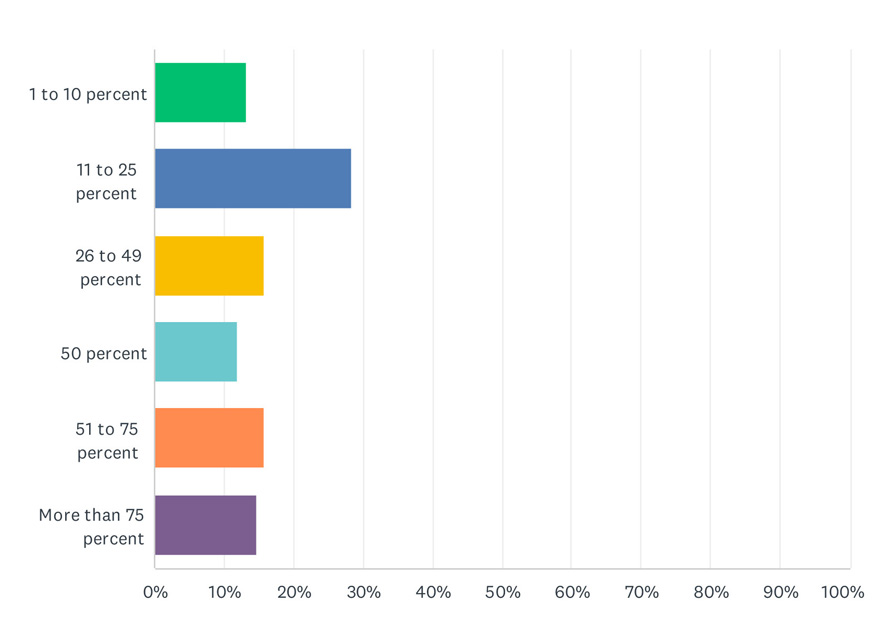 Analysis: Most shops (28.4 percent) responded that their corporate clients were in the 11 to 25 percent range, which may indicate why a majority of shops would like to see that number go up, as reported earlier. While there was no clear-cut winner, it is interesting to see that 1 to 10 percent finished next-to-last with only 13.1 percent.
What type of services do you offer corporate clients?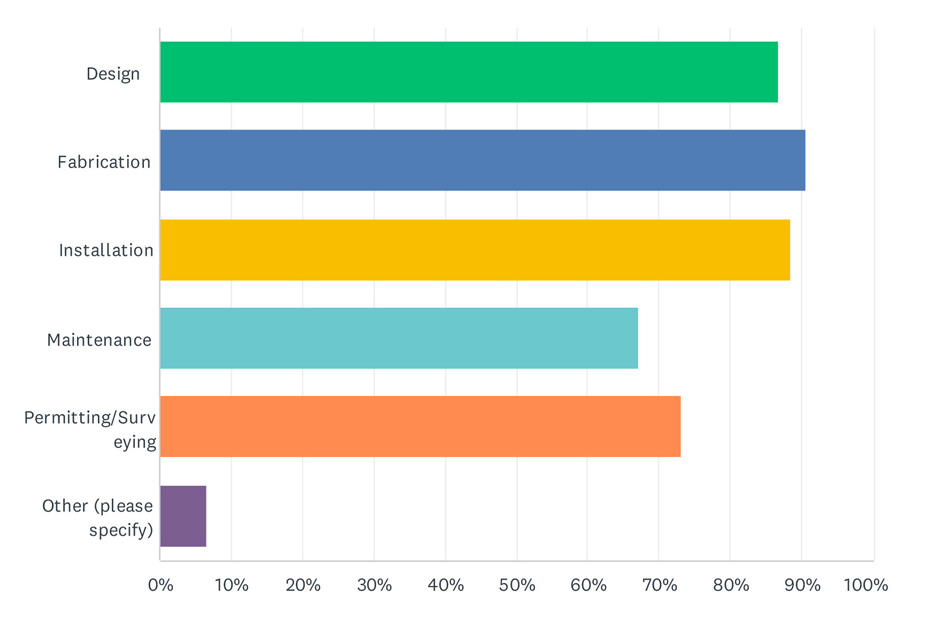 Analysis: Obviously Fabrication was going to be the most-likely number one choice (90.7 percent), but Design at 86.9 percent proves interesting, as it highlights the importance of having at least one design specialist on your staff.
What types of signs are you involved with for corporate client projects?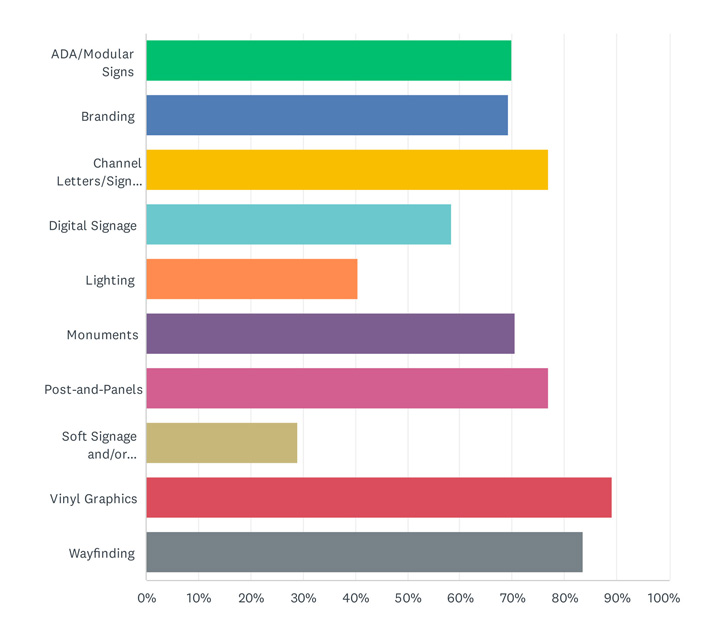 Analysis: A wide variety of answers here. The top three were Vinyl Graphics (89.1 percent), Wayfinding (83.6 percent), and a tie between Post-and-Panels and Channel Letters/Sign Cabinets (77.1 percent). Although with all the talk of branding and a noticeable shift toward dye sublimation for many companies during the pandemic, only 29 percent chose Soft Signage and/or Printwear. Keep your eyes on Digital Signage over the coming years, as this technology makes more inroads into more sign makers' repertoire.
What do you feel is the biggest advantage to working with corporate clients?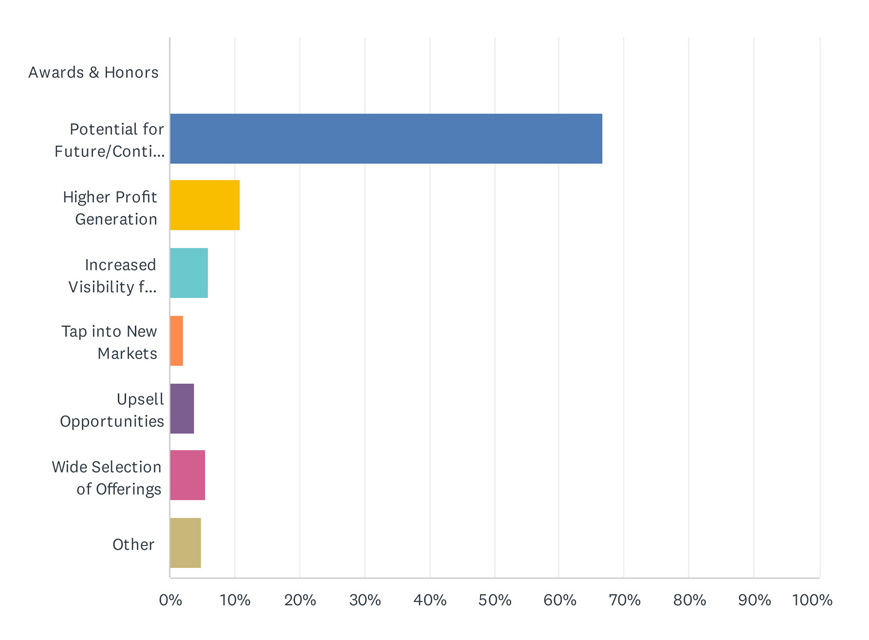 Analysis: The overwhelming response proved to be Potential for Future/Continuing Projects at 66.7 percent, as corporate clients have proven to be a very lucrative—and very rewarding—market to work with. We must have a very modest group of readers as Awards & Honors garnered nary a single vote. "Be entrenched in the [corporate] client's vision," advises Dean Brooks, director of sales at Creative Sign Designs. "Ask as many questions as you can and focus on delivering a quality product to them on time!"
What is the biggest challenge when it comes to working with corporate clients?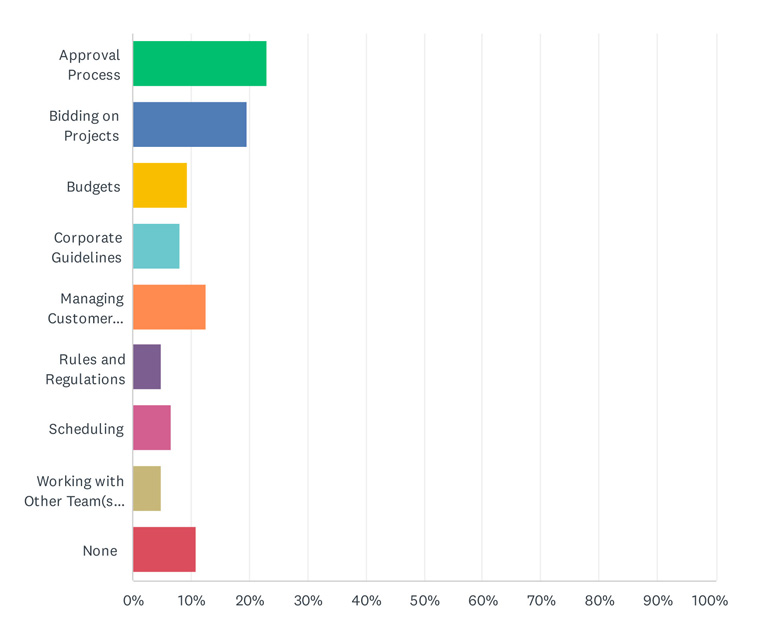 Analysis: The wait time associated with the approval process appears to be the biggest hurdle dealing with corporate clients at 23 percent. Bidding on Projects followed at 19.7 percent. We appear to have lots of willing collaborative readers as Working with other teams outside your shop brought up the rear at 4.9 percent. Brooks says that timelines and "many cooks in the kitchen" can prove challenging. "You can encounter many decision makers with potentially different ideas," he says, "and expectations on quick delivery times."
What have you found to be the best way to attract corporate clients to your shop?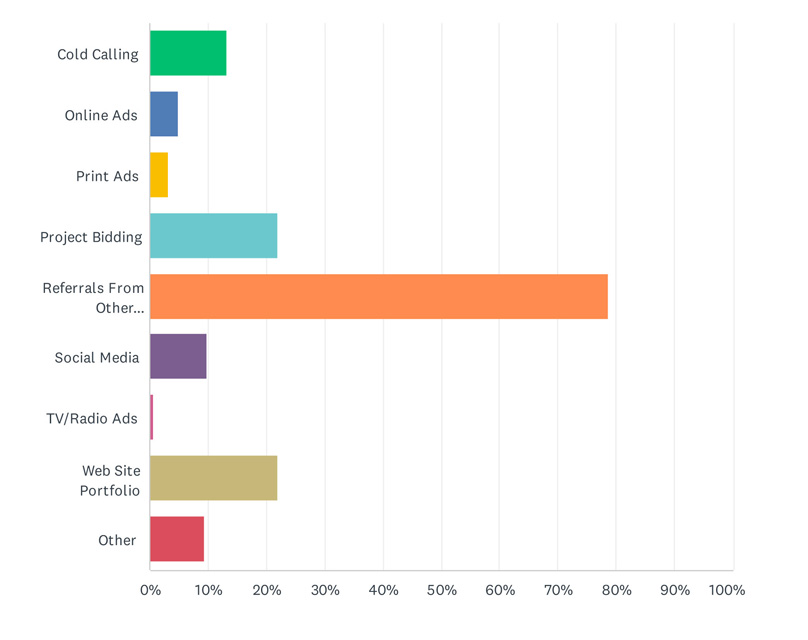 Analysis: It might not come as any surprise that Referrals at 78.7 percent proved to be the overwhelming runaway choice here. Project Bidding (21.9 percent) and Web Site Portfolio (21.9 percent) followed. Only one respondent mentioned that they utilized TV/Radio Ads to garner these clients, so maybe there is an avenue here for you to explore?
—Jeff Wooten