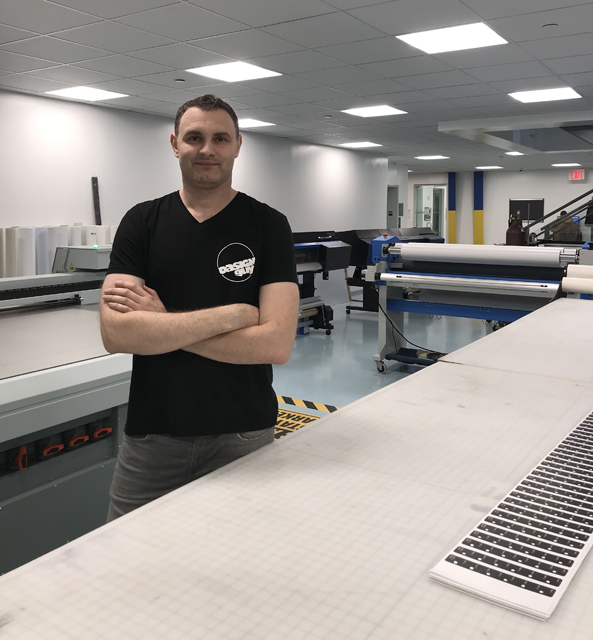 Vadim Rabinovich is thirty-seven years old and was born into the signage business. When he was five years old, his family emigrated from Ukraine. His father, a sign painter, put a computer in Vadim's hands when he was a teenager and said, "Figure out how to use this," which he did—and it's been full-speed ahead ever since.
After working for shops in Manhattan and on Yonkers, Vadim eventually started his own company, DaSign Guy, in 2018. He chose this name to emphasize his design skills and his ability to provide one-stop signage service, without getting the run-around treatment of having to deal with multiple people in a typical sign shop.
DaSign Guy is actually located inside the facility of Boyce Technologies. Vadim had already been doing fleet work for the company, when Owner Charles Boyce asked him produce signage for the electronics they had built for the Metropolitan Transit Authority (MTA) subways. Impressed with the results Boyce asked him to work for them.
"I thought, 'Why would I want one of my good clients to be my boss?" says Vadim. "But they have an amazing facility—they have robots building all sorts of things here. So, we worked out an arrangement where I have a dedicated 1,300-square-foot space inside their building. I do my own thing, and I also do whatever work they need done."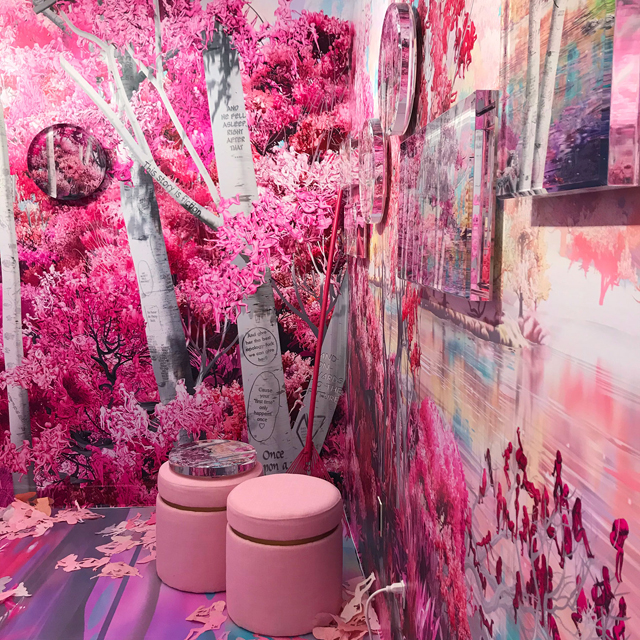 Today Vadim does about 90 percent vinyl graphics—mainly large-scale wall wraps using Roland DGA's TrueVIS VG2-540, a flatbed printer, and a sixty-four-inch cutter.
DaSign Guy has about 200 clients and produces graphics and signs for museums, boutiques, restaurants, and other businesses in Manhattan and surrounding cities in the Tri-State area (such as Diptyque, Duc Duc, Pearl River Mart, The Lobster Place, Jade Eatery & Lounge, Gotham Gymnastics, Studio Museum in Harlem, Sugar Hill Children's Museum, and The Jewish Museum). "I do lots and lots of decals and some hard goods such as banners and various plastic and metal signs," says Vadim.
Even though Vadim has done vehicle graphics work in the past and enjoys it, he has actually stepped away from heavy vehicle work—outsourcing it to a friend of his that he trained (Sanford Auto Spa on Long Island). Vadim believes that, if you're not all about vehicle graphics then you should stay away from it. "I find that there are a lot of people doing it that shouldn't be touching cars," he says. "To wrap cars requires not only the proper skills and experience, but also a proper facility—something that way too many 'vehicle wrappers' lack!"
Being located inside the Boyce Technologies facility has allowed Vadim to address the COVID-19 crisis in the Northeast. The company provided machine automation and advanced laser cutting to bring the Spiro Wave Bridge Ventilator (which replaces manually operated bag valve masks for patients coming on or off of traditional ventilators) quickly to manufacturable design. They were commissioned by New York to build 3,000 bridge ventilators.
"Each Spiro Wave machine has thirty labels of various shapes and sizes," says Vadim. "I single handedly printed, laminated, and contour cut 40,000 labels in two weeks."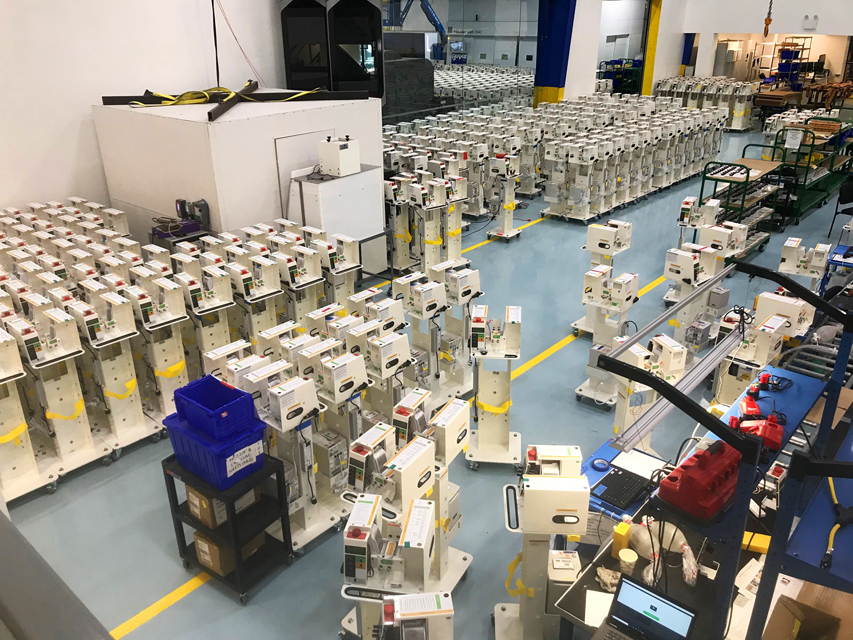 Vadim hasn't missed a day of work since the COVID-19 crisis started, and post-Spiro Bridge, he says his shop is producing social distancing signage and large banners to announce that restaurants and other places are open. "I have also been printing logo graphics for plexiglass vertical barriers/'sneeze guards,'" he says.
Sign Builder Illustrated spoke with Vadim further to explore his thoughts about young people in the sign industry.
What are some of the biggest challenges you've found related to younger sign makers in the sign industry or on your own end?
As a small guy working in a major city like New York City, a big challenge is overcoming intimidation of tackling high-end clients with the competition of many large sign businesses all over the place. A lot of places only deal with union shops or highly reputable big name shops, so the only real ways I have been able to overcome the intimidation is through confidence in my work.
Getting your foot in the door in only half of the battle; babysitting the clients and yielding amazing results with every project is what really keeps the business coming in. I do zero advertising because with lucrative clients like art galleries, museums, and high-end retail, it's all about who you know, how happy you make them, and their spreading of your name to others.
Also the sign business is a very broad field. Sometimes it's best to find the niche that suits you best. You don't have to make every type of sign under the sun. It's like a restaurant with a large menu—sure the food may be okay, but on the other hand, a restaurant with a small menu will make whatever they specialize in and knock it out the park because that's what they do all day long!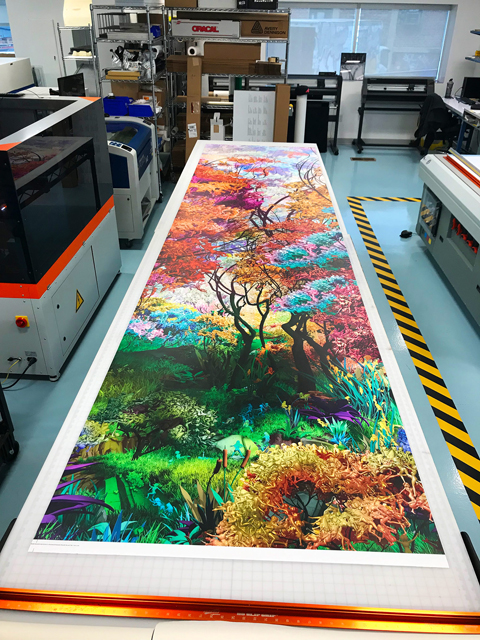 Why is the sign industry an attractive career for you?
It matches my personality. I get to have fun, be creative, and work with other "outside the box"-type of people. I'm also not the type of person that can sit in a chair and work for forty hours a week, let alone work for someone else; so the fact that every day and every project brings a new batch of fun is really what keeps me going. Not to knock on white-collar work or people that need to be in a cubicle (we need them both as a society), but if you're anything like me and can't sit still, this is a pretty fun and exciting business to be in.
The youth are drastically changing with every generation and, with new technology on the rise, these kids are growing up to be more and more creative, building businesses from the palm of their hands.
This goes hand in hand with creative careers in advertising and printing/signage. I am thirty-seven now and after two years of being entirely on my own with my business, I can happily say that I have reached a certain level of financial freedom, and I have done so by making stickers. I find a great deal of "attractive" in that!
How do you think the sign industry should be recruiting other younger people to join?
When I was in college, betting my bachelor's degree in Advertising Design, I was oddly enough already dabbling in the sign industry. I found it interesting that, in a "technical College" in New York City, they offered absolutely nothing related to the sign industry.
These days, motivational speakers are on the rise, and kids are quickly learning that schools and colleges don't really prepare them for real life, unless you want to be a doctor or a lawyer obviously. And I must say, I agree with the idea. Looking back at it, I don't know why I spent all that time in college really, I ended up starting my own business anyway, something they don't teach you either.
Trade schools are on the rise. People like working with their hands and being creative! I believe there should be some sort of trade schools for this industry because as of now, the only way to learn is thru putting time in and starting from the bottom.
If I were looking to hire younger people, the qualities I would look for would be ambition and creativity. This industry doesn't need straight-A students. All you really need is to know simple math and have great common sense—and the ability to work with your hands and a thirst to learn.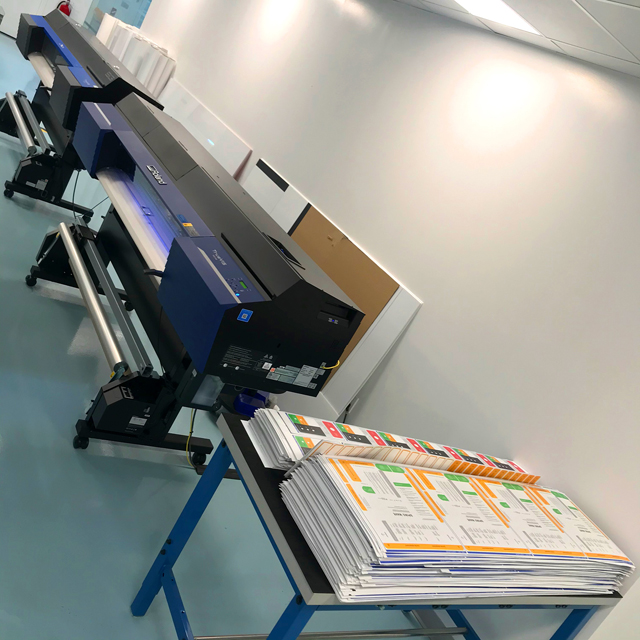 What have you learned about the sign industry from your experiences so far?
Over the years I have learned that there really is no substitute for the time we put in! As with any other skilled craft, the longer you do it, the better you are. If you combine that concept with a love for what you do, you can achieve great success.
In every profession there are the "know-it-alls." It's not hard to tell when people refuse to learn. Being open minded is a part of the reason I am where I am today, so to me that goes a long way.
How do you think younger people might/will evolve in the industry?
I can't say how younger people will evolve this industry, but I can say that I certainly hope they will do so!
My shop is currently located in the middle of a 100,000-square-foot building which is an engineering facility/machine shop. They are a staple in state-of-the-art engineering in New York City. The people that work here are nothing short of amazing and it is truly inspirational. We all rub elbows and learn from one another on a daily basis. Their Research and Development department consists of a bunch of kids half my age and that to me is amazing!