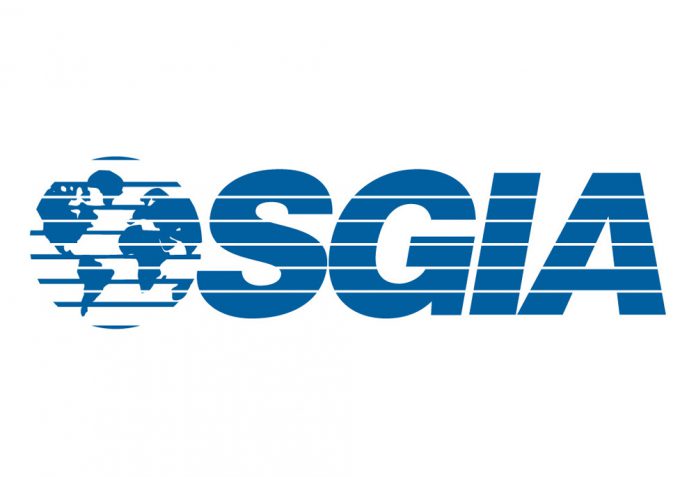 The Specialty Graphic Imaging Association (SGIA) is pleased to announce its 2018-2019 Board of Directors, led by Chairman Thomas Cooper of WestRock Merchandising Displays. Cooper was appointed along with First Vice Chairman Scott Crosby of Holland & Crosby Limited and Second Vice Chairman Christopher Bernat of Vapor Apparel/Source Substrates LLC.
Tom Davenport of Motion Textile was named Treasurer, and Dean DeMarco of IDL Worldwide will assume the role of Secretary. Cooper's predecessor, Edward Cook Jr. of ECI Screen Print Inc., will now serve as Immediate Past Chairman, while 2016-2017 Chairman Rich Thompson of Ad Graphics Inc., is the new Chairman of the Chairman's Advisory Council.
James Gill of FUJIFILM Dimatix Inc. and Tim Markley of Markley Enterprise will reprise their roles as Associate Vice Chairman and Specialty Graphic Imaging Foundation Chairman, respectively.
Brett Bowden, Printed Threads; Nick Buettner, American Cut and Sew; and Brooke Hamilton, NPI are new to the Board this year.
Continuing are Debbie Anderson, GM Nameplate Inc.; Avi Basu, HP Inc.; Terry Corman, Corman Synergy Inc.; Kevin Gazdag, KSK Visual Ingenuity; Lane Hickey-Wiggins, Douglass Screen Printers Inc. dba DPRINT; Brian Hite, Image Options; David Landesman, Lawson Screen & Digital Products; Laura Maybaum, Nazdar; Brent Moncrief, FUJIFILM North America Corporation Graphic Systems Division; Toren Prawdzik, Photo Evo; Timothy Saur, Durst Image Technology US LLC (Durst US); Scott Schinlever, Gerber Technology; and Mike Wagner, Butler Technologies Inc.
"SGIA has been continually grateful for the commitment the Board of Directors demonstrates to our association and its many initiatives year after year—all while managing their own businesses," said Ford Bowers, President and CEO, SGIA. "I look forward to working with our new Board in what will be a pivotal year for SGIA as we transition the Expo to PRINTING United."