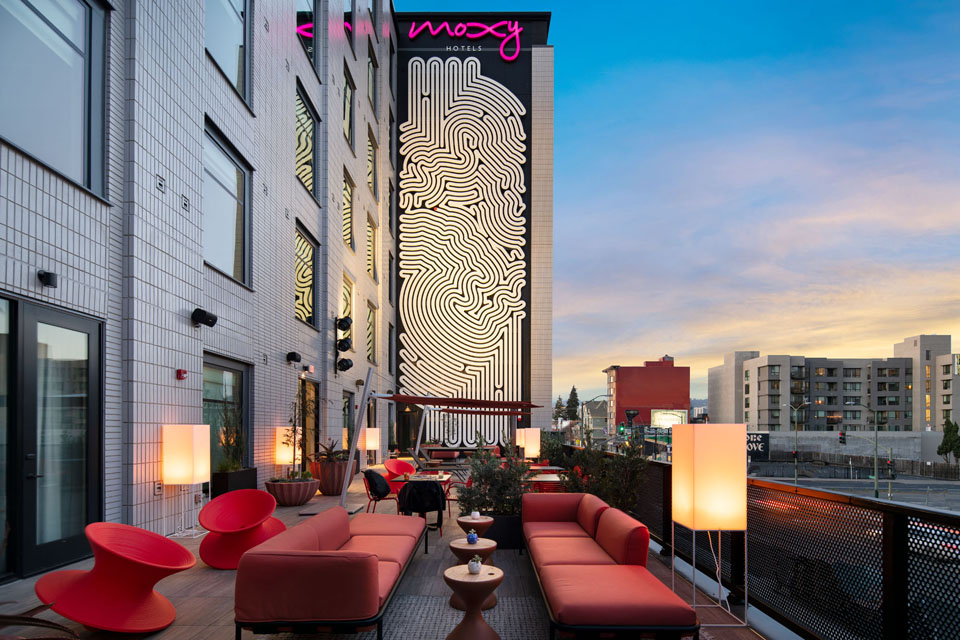 YESCO, the one hundred-year-old company known for creating internationally recognizable signs, recently fabricated and installed the "Shapeshift Oakland" wall art project at the Marriott Moxy Hotel in Oakland, California.
Faulders Studio designed the large structure as a six-story outline.
Capturing the energy of the Uptown entertainment district, "Shapeshift Oakland" provides a highly visible and identifiable marker for the new experience hotel, creating an iconic gateway to the adjacent arts neighborhood in downtown Oakland.
With its use of vertical lines, a distinct reference to the shape of the border of the City of Oakland merges with the historic legacies the iconic Paramount and Fox Theater marquees nearby.
Made from one continuous line, Shapeshift Oakland offers an entrancing visual labyrinth and an image of a city known for its continuous change.
"I couldn't be more pleased with the final artwork," said Thom Faulders, founder, Faulders Studio. "The large, panelized sections and precise joints between the modules, together with YESCO's exacting on-site installation, really makes the piece read perfectly—as a continuous line that maps the general contours of the city of Oakland.
"From a slight distance away, all horizontal joints visually disappear, structural supports merge into the shadows, and the pattern and linework read absolutely continuously without interruption."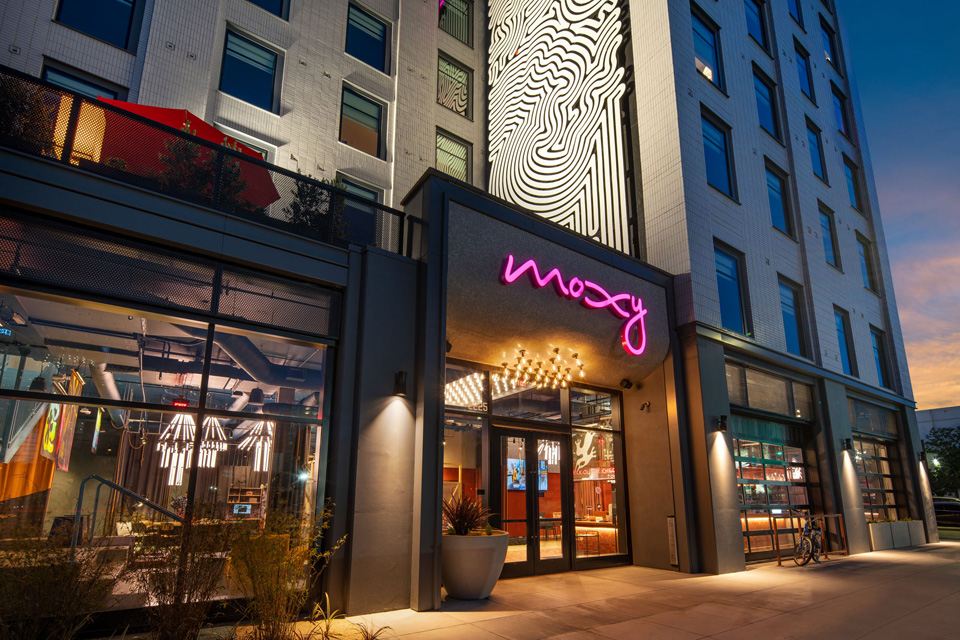 Fabricated out of 37 sheets of 4-by-8-foot 1/4-inch-thick aluminum, the Shapeshift Oakland "maze" was attached to horizontal stringers and vertical "C-Channels" for added support. The wall art was installed in fifteen different sections (each weighing 800 pounds) from bottom to top, with special care taken to ensure each section was perfectly aligned throughout the installation.
Four YESCO technicians installed the 12,000-total-pounds art project (covering eleven days in total).
"We are grateful for the opportunity to play a role in bringing to life such a distinctive work of fine art and design," said Jeff Young, senior vice president and chief marketing officer at YESCO. "It speaks to the versatility and talents of our sign fabricators and engineers."
—Press Release