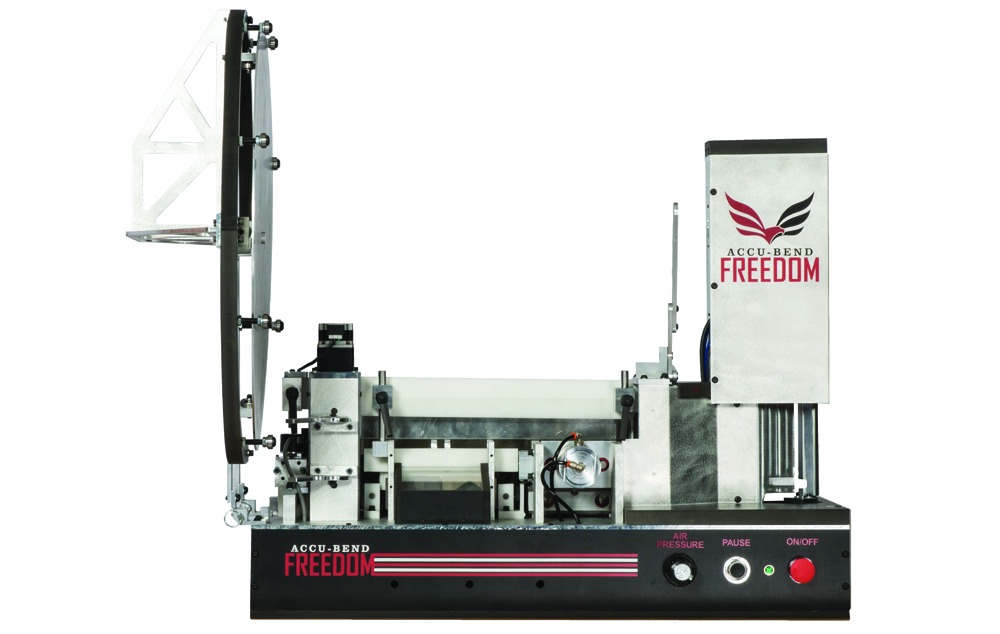 Leading innovator and the first company to bring the automated channel letter bender to the sign industry, Computerized Cutters, Inc., is proud to present the newest addition to its line-up of channel letter bending machines—The Accu-Bend FREEDOM. This table-top model is revolutionary.
Whether you purchase letters from a wholesaler, produce channel letters now and want to add production capacity, or are just entering the channel letter segment, the space-saving Accu-Bend FREEDOM is for you!
"Our new Accu-Bend FREEDOM was designed for sign shops of all sizes. We saw a need in the market for a space-saving solution that is built to last." said Carl Ondracek, Computerized Cutters' president. "Don't let the size fool you; this channel letter bender can do what full-size machines can in a space-saving design."
Priced at $19,950, any size shop can afford this American-made channel letter bender from Computerized Cutters, Inc. The Accu-Bend FREEDOM includes a laptop computer, Accu-Bend software, a one-year warranty, plus toll-free customer support.
The Family of Computerized Cutter Machines Includes:
Accu-Bend Model 26, Ace, and FREEDOM Channel Letter Bending Machines
Accu-Cut KR, XP, and the XPS Routers
Accu-Clinch Clincher
For more information, call (800) 310-2887 or visit www.computerizedcutters.com/freedom.