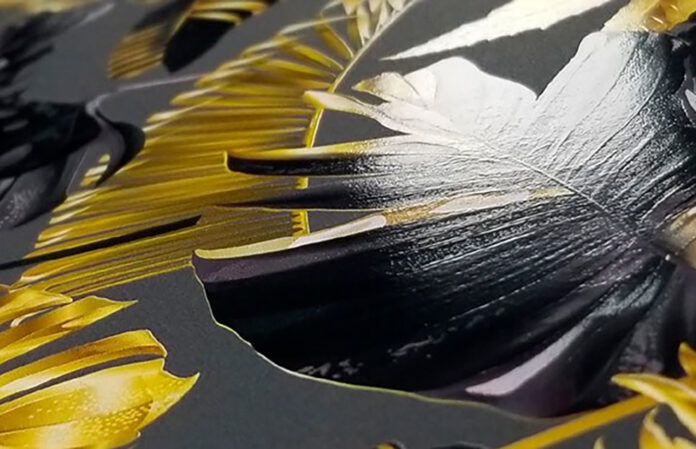 It's no secret that wallpaper has made quite the comeback, but the process in which consumers can create, design, and print unique looks has changed significantly—and in a good way.
In fact, the wallpaper market share has grown tremendously in recent years, coming in at $2.1 Billion in 2022, with no signs of slowing down as it's predicted to reach $2.6 billion in the next five years, according to IMARC Group.
That said, custom wallpaper has become increasingly popular as consumers, interior designers, and business leaders tap into the use of large format printing machines—not only for use in the home but also to help positively impact their businesses.
When it comes to wallpaper, these are three things that could affect your business, in a good way:
1. Increased Access and Control
As society continues to offer increased personalization options, we know the one-size-fits-all business model no longer works.
In fact, according to a Salesforce study, 66 percent of consumers expect companies to "understand their unique needs and expectations," as consumers are constantly looking for the option to add their personal flare to items, ultimately influencing their purchasing decisions.
In terms of wallpaper, using a large format printer can not only provide end-users with creative freedom but also allow them to make their own timeline—from the design process to development and printing. This bodes well for consumers on a time crunch or business owners that are short-staffed, aside from time allotted to ensure the machine is printing.
2. Less Materials, More Productivity
Historically speaking, producing and developing customized short run wall coverings from start to finish usually took place at various manufacturing facilities and can involve hours of labor and a lot of materials. This method can also be extremely costly and counterproductive in terms of time and efficiency.
The shift to digital large format printing has helped in many areas by offering just-in-time production capabilities but also introduced new challenges.
Historically one of the primary drawbacks of digitally printing wallcovering was the lack of panel-to-panel consistency, which resulted in color shifts from panel to panel or panels not lining up properly.
Luckily, a newer generation of technology has resolved these issues.
By adopting a just-in-time approach, the amount of printed wall covering sitting on shelves, waiting for sale, can be reduced; this can help to minimizing the risk of unsold inventory being discarded.
This also alleviates cost associated with materials and labor. In fact, some recent models can turn fast production without the need to wait for outgassing. Not to mention these large format printers also harness the ability to print long runs with less need to worry about the ink nozzles running out.
3. Beyond the Home
Aside from DIY projects, many people have also taken this opportunity to create side hustles and establish different streams of income.
Whether a small print shop, online seller, or party planner, the ease and agility of digital printing has been made simple and can serve as a reliable way to use custom wallpaper beyond leveling up your guest bedroom or home office. It can be used for office décor, event spaces, pop-up bars, branded events, theatre props, or even in Hollywood for large step and repeats.
The opportunities are endless and allow businesses increased flexibility and creativity. In fact, according to a wallpaper market share review, the rising number of commercial wallpaper usage and growing online tutorials available for wallpaper have increased significantly, showing that many look for wallpaper to be used beyond the home.
Overall, wallpaper is back and seems it's here to stay for years to come. Through large format printing, this new trend can be a great way to level-up with your customers and refresh your business.
About the Author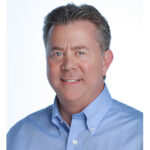 Richard Reamer is senior director of Large Format Systems for the Business Information Communications Group (BICG) of Canon U.S.A., Inc. In this role, he oversees all product marketing and planning for LFS, which is the product group for the Canon imagePROGRAF, PlotWave, ColorWave, Colorado and Arizona line of large format printers.
After joining Canon in 1999 as an assistant manager in the Graphic Systems Division, Mr. Reamer was promoted to manager in 2001, senior manager in 2005 and then director in 2009. He assumed his current position as senior director in July 2016. Mr. Reamer graduated from the Northeastern University in 1993 with a degree in Business Administration.