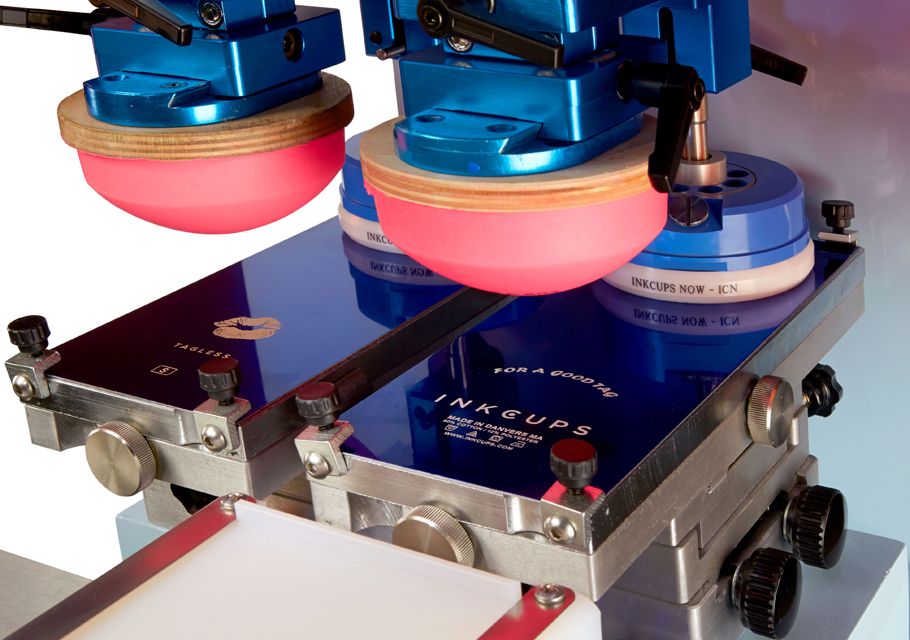 If your sign shop is looking to produce promotional products with limited colors, pad printing may be the right fit for you. It's a market that's continuing to grow, as well. According to a recent report on the "Pad Printing Supplies Market" by Market Study Report, LLC, the global pad printing supplies market was valued at $140 million in 2018 and is projected to reach $200 million by the end of 2025—growing at a compound annual growth rate of 5.1 percent between 2019-2025.
Pad printing is an analog process that uses a silicone pad to pick up a 2D image and apply it onto a 3D item. "The artwork or graphic is etched onto a pad printing plate (cliché) using a laser plate-maker or exposure unit. Once the artwork is complete, a silicone printing pad is chosen and affixed to the pad printing machine," explains Jessica Makrinos, Marketing Manager for Inkcups, a provider of pad printing and industrial inkjet printing equipment, supplies, and inks. "The specific solvent-based pad printing ink is mixed and poured into the ink cup. Once this process is complete, the cup is placed onto the pad printing plate and is ready for printing.
"The cup slides forward and backwards across the plate, slightly filling the etched artwork and then sliding back, doctoring the artwork so there is just enough ink in the etch. The printing pad will also slide back, press down, pick-up the artwork, slide forward, and then transfer it onto the part."
Inkcups offers fully equipped pad printing solutions. They have a line of pad printing machines consisting of one- to six-color sealed cup models as well as laser plate-makers, pads, and inks.
Makrinos says it's important for sign shops to purchase a pad printer from a reputable and experienced company that will be able to provide the proper training and supplies. Before purchasing a machine, she says it's necessary to identify the shop's current and future printing needs.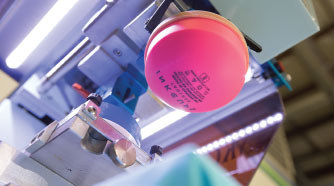 "If you envision printing two-color images in the near future but want to start off printing one-color images, purchase a two-color machine and only use one color," says Makrinos. "This will give you the flexibility of switching between the two."
Choosing the correct ink is also important. "You can do this by sending in samples to the company you are purchasing your inks from," says Makrinos. "The company you choose should do adhesion testing for you to determine which ink is best for your substrate and your adhesion requirements."
A pad printing setup allows sign shops to enter many vertical markets, the most popular ones being promotional and personalized products. "Some applications we have seen include apparel, coffee mugs, pens, industrial coverings, and electronics," says Makrinos. "This method is flexible and great for oddly shaped items."
—Ashley Bray