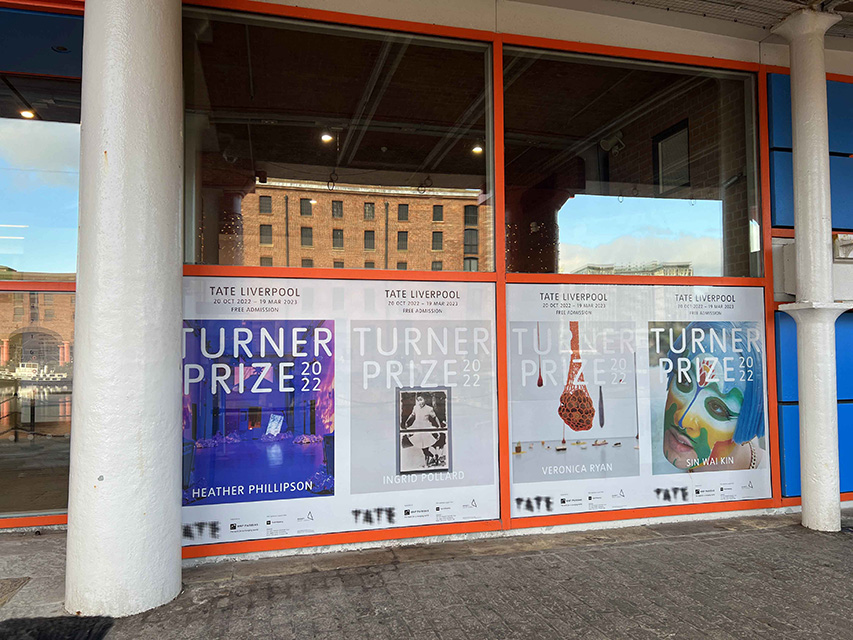 When one of Britain's foremost institutions decides on what material to use for its window advertising to promote the Turner Prize, it looks to Contra Vision to provide the solution. Tate Liverpool has been using Contra Vision® Performance™ HD film for several years, because of the exclusive properties this breakthrough printable film delivers.
Developed by Contra Vision, the film allows passers-by to enjoy vibrant images, but walk inside the gallery and visitors will be greeted by the sight of the Royal Albert Dock as this film offers one-way vision through a window.
The micro perforations in the material ensure that the view through the window is clear and that light enters the gallery, creating a bright and welcoming entrance area for visitors. Unless you experience it for yourself, you can hardly believe the graphics are there.
This is the first time that the Turner Prize has returned to the city in fifteen years, so it is a special occasion for Tate Liverpool.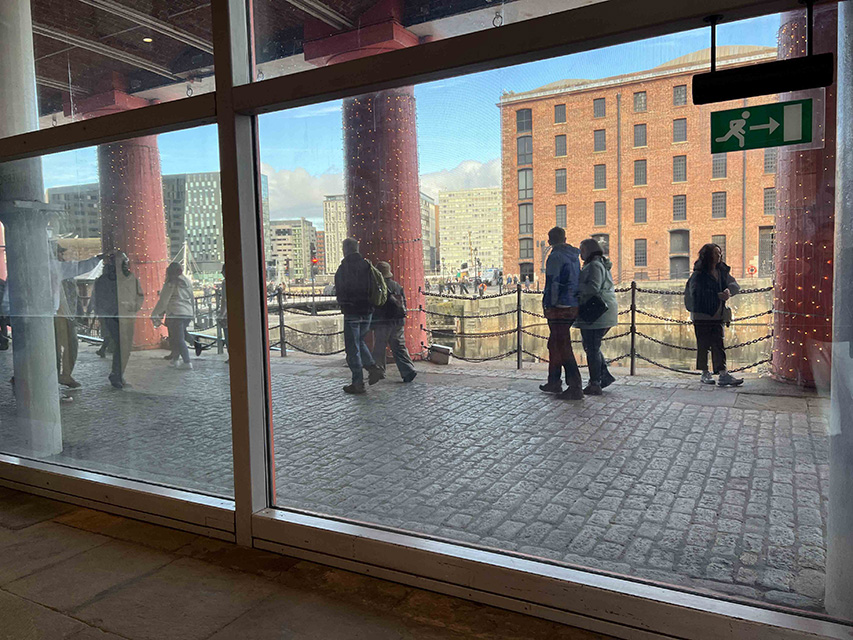 The winner of the prize will be selected on December 7 at an award ceremony held in St George's Hall.
In the meantime, the four shortlisted nominees have had their work on show at the Liverpool waterfront venue since October 20. The work will remain on show at Tate Liverpool until March 19, 2023.
The four shortlisted artists for the Turner Prize 2022 are:
Heather Phillipson
Ingrid Pollard
Veronica Ryan
Sin Wai Kin
The Turner Prize is awarded to a British Artist for an outstanding exhibition of their work during the preceding year.
—Press Release