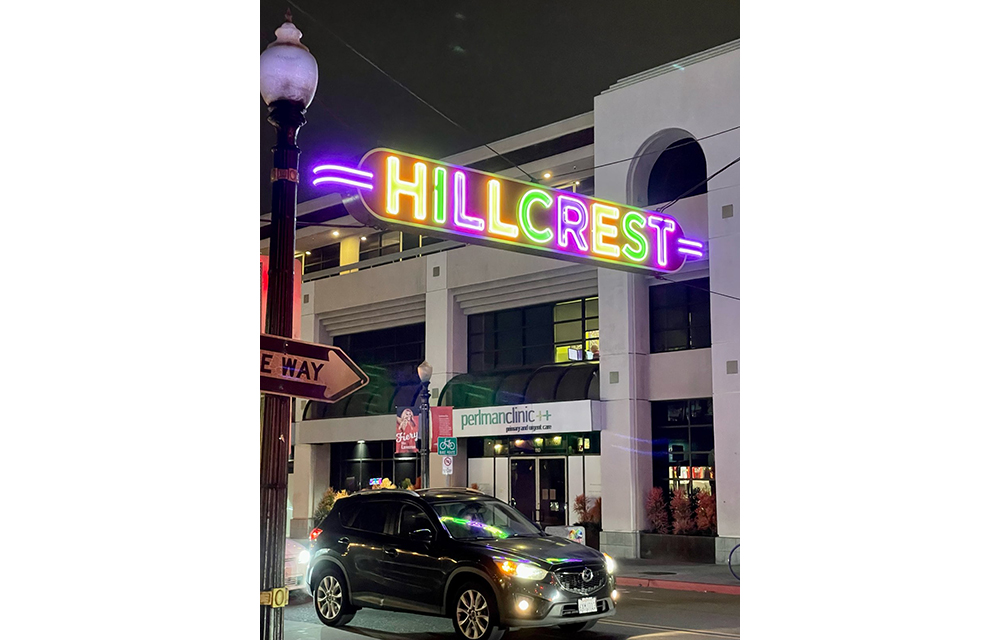 On February 21, YESCO, the 103-year-old company company known for manufacturing and maintaining internationally recognizable signs, illuminated the historic Hillcrest sign in purple, yellow and green in celebration of the start of Mardi Gras.
The iconic sign, owned by the Hillcrest Business Improvement Association located in San Diego, California, tasked YESCO with upgrading the landmark with color-changing flex neon.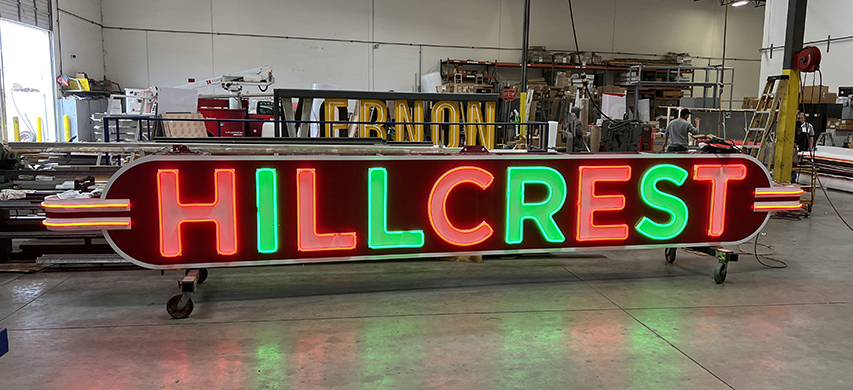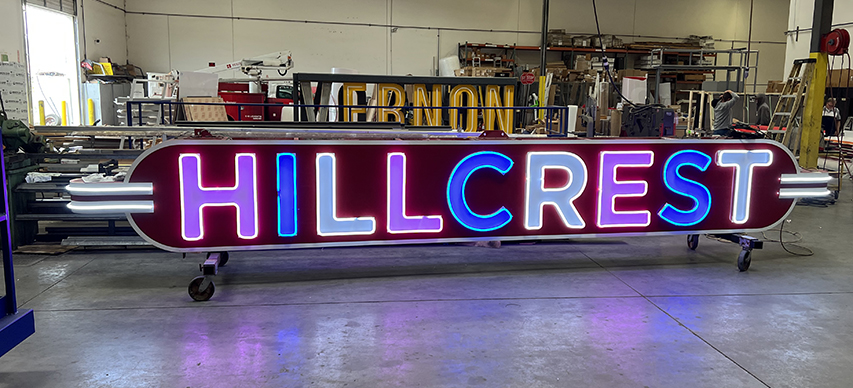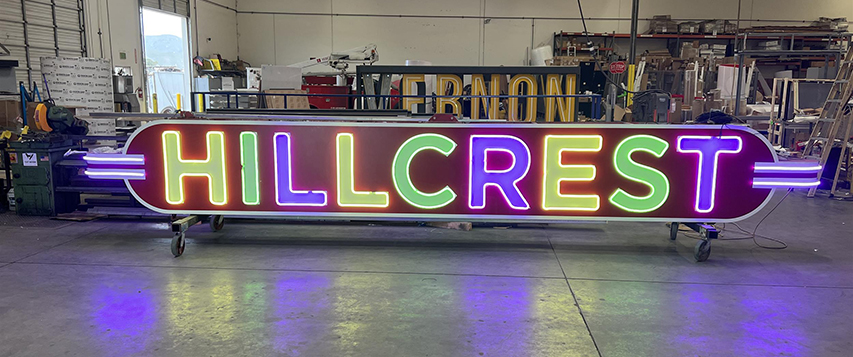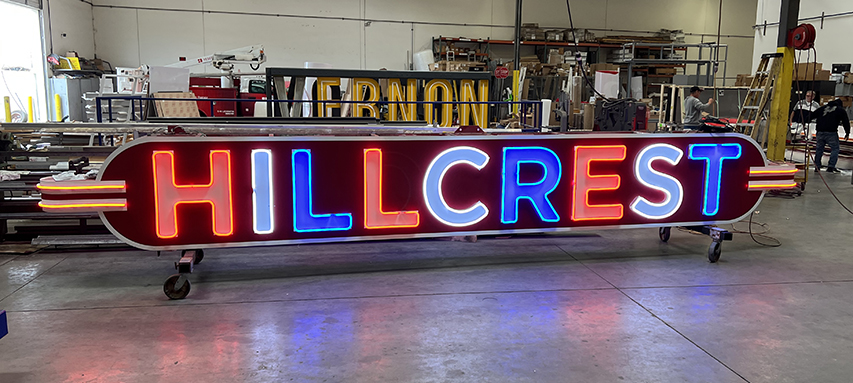 The project included 106 man-hours of work over a two-and-a-half week period. Now the sign is outfitted with 16 million color hues, including pre-programed light shows for various holidays and events.
"As a beloved icon of the Hillcrest neighborhood in San Diego, YESCO was thrilled to restore the sign back to its former glory," said Andrew Russell, sales service manager at YESCO. "Many residents expressed how fond they are of the sign's historic charm, so we kept the retro look and simply restored the lighting with color-changing flex neon."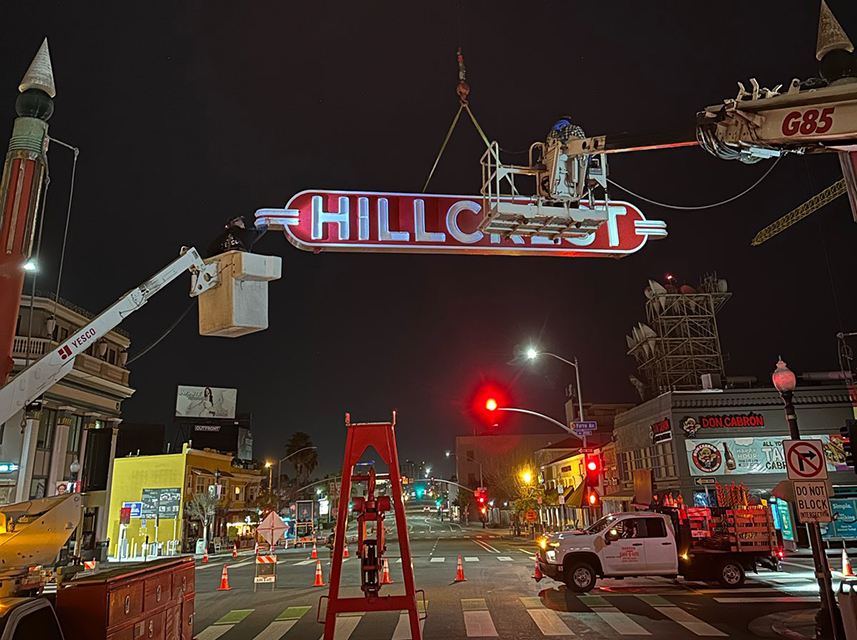 YESCO specializes in the manufacture of custom electric signs, sign maintenance, and out-of-home advertising. In addition, YESCO operates sign and lighting service repair franchises throughout North America as well as a sign financing business.
Thomas Young founded the company in Ogden, Utah, in 1920 after borrowing $300 from his father. YESCO began by offering wall painted advertisements, gold-leaf window lettering and coffin plates.
Today, helmed by the second, third and fourth generations of the founder's family, YESCO creates, services and maintains award-winning displays for some of the most prestigious brands.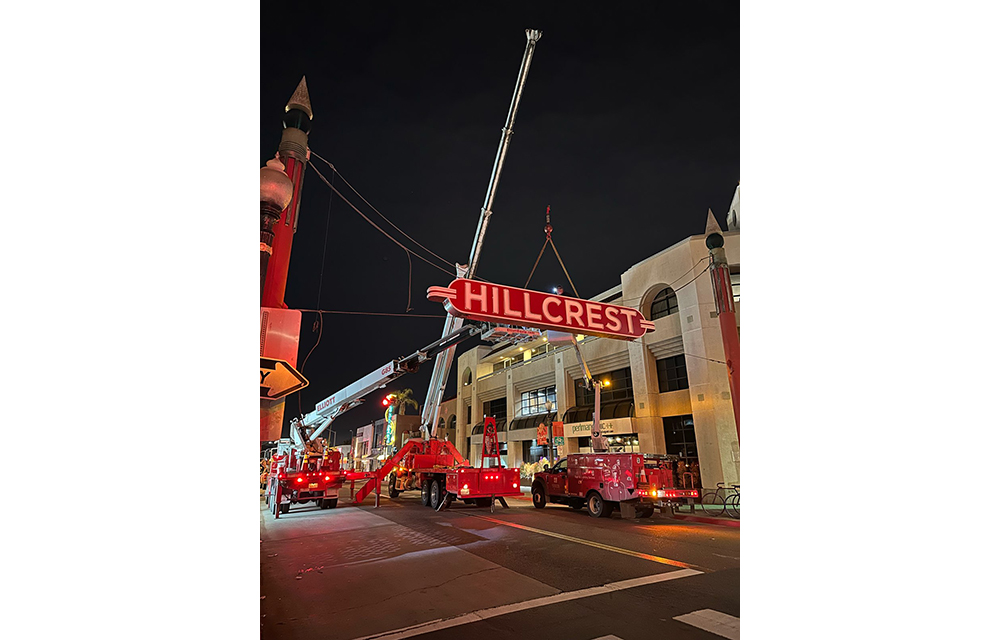 —Press Release