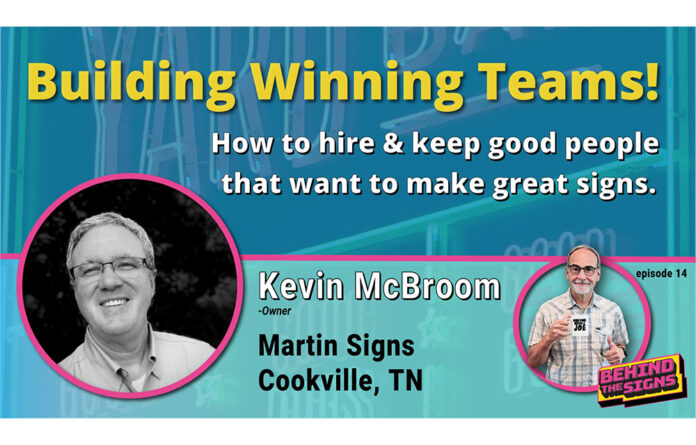 Are you struggling to find, hire, and keep good employees? It's time to build winning teams! The latest "Behind the Signs" video podcast, provided by your friends at Sign-Tracker.com, features tips designed to help you hire great people and train them to care about their work.
"Behind the Signs" Host and Sign Builder Illustrated Contributor Joe Arenella speaks with Kevin McBroom, the founder of Martin Signs and Business ICU. Kevin shares his story and the lessons he's learned about hiring and retaining a great team.
Elevate the Sign Industry Together.