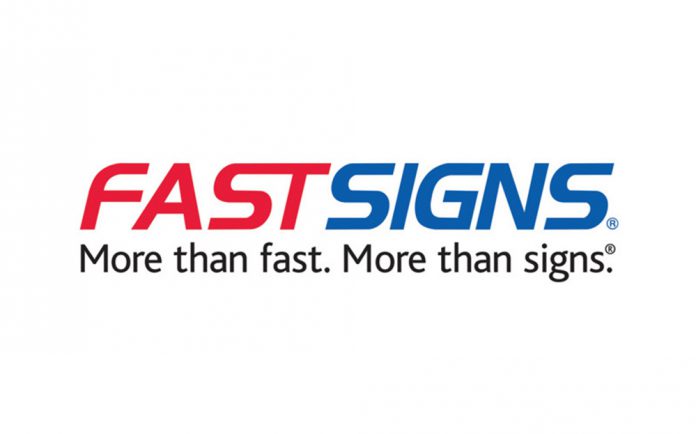 FASTSIGNS International, Inc., franchisor of FASTSIGNS®, a leading sign, graphics, and visual communications franchise, is offering a new franchise development incentive to fuel additional growth throughout the U.S. FASTSIGNS now offers a reduced franchisee fee of $23,750—a savings of 50 percent—to first responders, including paramedics, emergency medical technicians, police officers, sheriffs, and firefighters. FASTSIGNS International, Inc., is pleased to offer first responders this incentive to become a franchisee.
"We are proud to be the only franchisor in our segment to offer a development incentive specifically for first responders, providing them a means to become entrepreneurs after they've served their communities for so many years as the first to arrive at the scene of an emergency," said Catherine Monson, CEO of FASTSIGNS International, Inc. "Now these qualified entrepreneurs will have a means to serve their community in a different way—helping other business owners develop the most effective visual solutions."
After thirty-eight years as a first responder in the fire service and law enforcement departments, franchisee Russ Mason opened his first FASTSIGNS location in St. Peters, Missouri, in 2015. "I was looking for a change that challenged me," Mason explained. "Many first responders are very mechanically inclined and business-minded, and the FASTSIGNS business model is well suited for self-motivated and hands-on individuals. FASTSIGNS gives you the tools to be successful and supports its franchisees by giving you the best opportunity for successful growth.
In 2018, FASTSIGNS plans to open an additional forty-five centers across the U.S., and is targeting aggressive franchise development in markets such as Greater New York City, Boston, and the Northeast Corridor, and throughout the West Coast including in Southern California and Arizona. Across North America, FASTSIGNS has over 400 markets ready for development.
For information about the FASTSIGNS franchise opportunity, contact Mark Jameson by emailing [email protected] or calling (214) 346-5679.