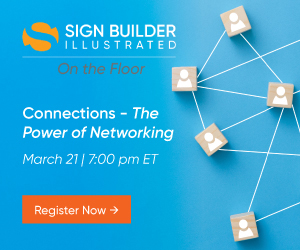 Business development is an important component that helps contribute to the continued success of a sign or graphics shop. After all, even more potential customers equal even more potential profits.
But how can you better improve the networking process at your small- or medium-sized shop? How can you increase exposure for your business and turn this into even more jobs?
Join us Tuesday, March 21, at 7pm for our live On the Floor Webinar on this subject matter, as we converse with Eric Lazar, co-owner of award-winning SpeedPro Chicago Loop, a Service Disabled Veteran Owned Business that has named a Top Three Sign Shop in Chicago for five consecutive years now.
Since his business opened eight years ago, Eric has yet to make a single cold call. Nearly all his shop's business is generated via referrals that come organically through those that are in their professional ecosystem.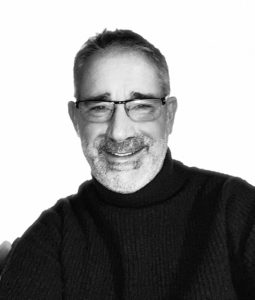 SpeedPro Chicago Loop is a large format digital graphics studio that specializes in corporate décor; brand activations; event signage; exhibits & tradeshow displays; wall, floor, window & ceiling murals; glass finishes; vehicle wraps; posters; banners; and more for a broad client roster (including Live Nation, Samuel Adams, St. Jude, Allstate, and literally hundreds more).
This Webinar will also showcase some of the unique graphics and experiential projects that Eric's shop has secured and produced through his networking techniques that you can also adopt.
Register for our "Connections – The Power of Networking" Webinar to learn more about his valuable networking advice that can be applied at your shop.