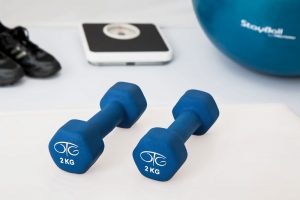 This past spring, Sign Builder Illustrated sent out a survey to the industry about wellness in the sign shop. Running a business has never been easy, but it's become harder than ever thanks to COVID-19 regulations, hiring struggles, supply chain disruptions, and shorter and shorter deadlines.
We wanted to know how sign shop employees were faring amidst all of the changes, upheaval, and stress. Almost 120 sign industry professionals weighed in and gave us feedback on their top stressors, how they're staying well, and the ways their businesses are supporting them.
The Good News
We started the survey off by asking how important physical and mental wellness is to each respondent's sign shop. An overwhelming 83.76% said wellness is "very important" to their shop, with 13.68% saying it is "somewhat important." Only 2.56% of respondents said wellness is "not at all important" to their sign shops.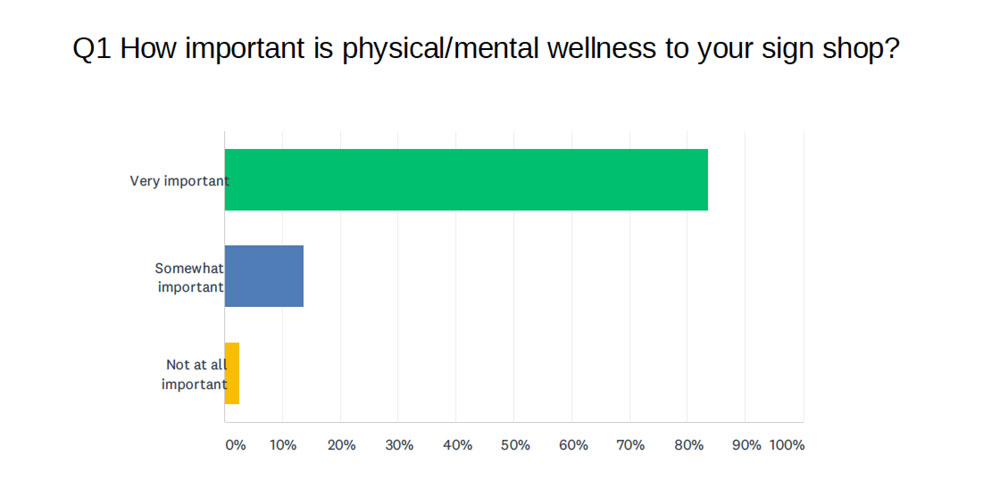 This means over 97% of respondents work at a shop where wellness is a priority. These numbers are encouraging, and they also reflect a national trend over the last few years toward an increased focus on employee wellness.
Supports in Place

Employers may be claiming wellness is important to them, but what are they actually doing about it? We asked this question in our survey, and the top response was implementing a flexible schedule (68.38%).
Speaking of schedules, we also asked respondents if they were satisfied with the number of hours they work a week, and 60.68% said they were satisfied, while 35.04% said they worked too many hours a week.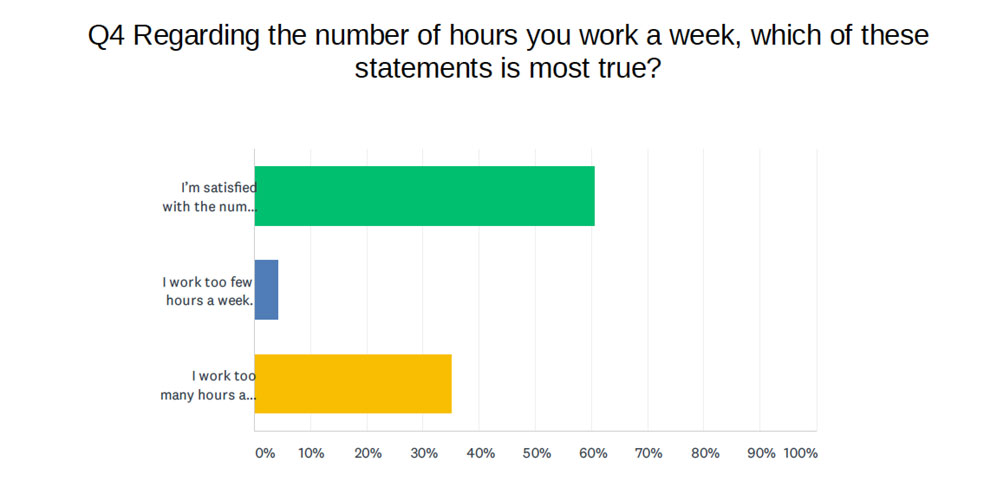 Other ways employers are supporting wellness is through an open door policy with management (66.67%), and access to wellness resources (31.62%).
Some respondents shared specific ways their employers were helping them to stay physically and mentally fit, including walking clubs, onsite gyms, free breakfast/lunch, and the implementation of robust COVID-19 prevention tactics such as partitions and increased cleaning.
Top Stressors
One of the major hurdles to wellness is stress, and there has been plenty of it lately. According to our survey, the top three causes of stress in the shop were deadlines (33%), finding/retaining workers (20%), and supply chain disruption (19.13%).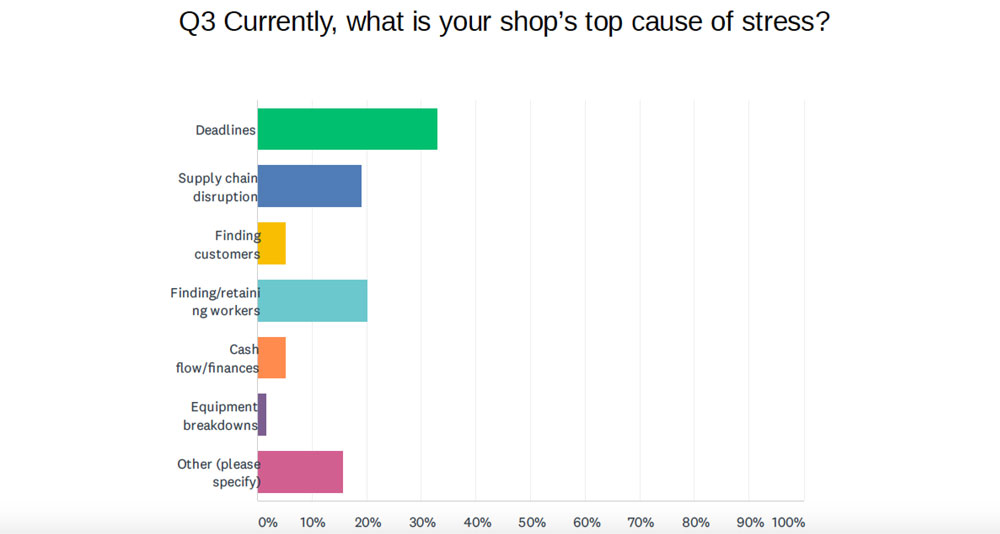 Some survey participants responded with specific stressors that weren't on our list, such as COVID-19, client attitudes, workflow issues, and abusive and unprofessional management.
Looking for more about wellness and business management? Make sure you're subscribed to our new SBI Operations newsletter.