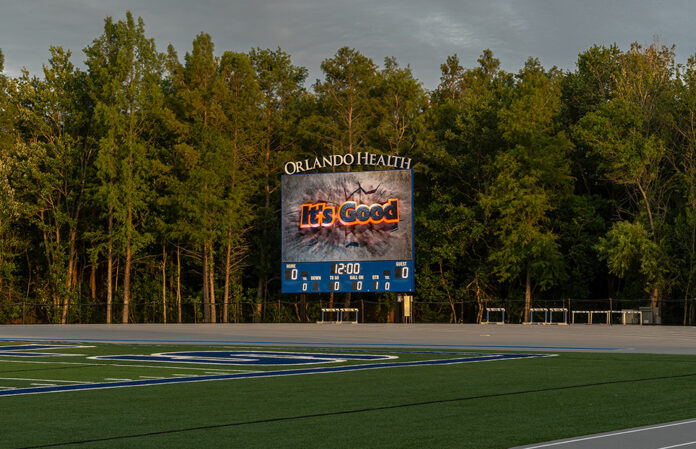 The First Academy, a private K­–12 school in southwest Orlando, Florida replaced an aging scoreboard with a high-end LED videoboard at its football and lacrosse stadium, Kroy Crofoot Field. The First Academy is a member of the Florida High School Athletic Association (FHSAA). The digital signage upgrade is part of a multi-phase renovation of the school's Payne Stewart Athletic Complex, which also includes baseball, softball, practice fields, track, and a stadium. The update is the first major modification to The First Academy's athletic facilities in more than twenty years.
"Our old board has been in bad shape for the past four to five years," said Bo Burgess, sports information coordinator and director of football operations for The First Academy. "We're excited about the atmosphere we will be able to create as well as the board's revenue-generating opportunities."
Owner-representative Anthony James Partners (AJP) provided design and procurement services, supporting The First Academy in selecting SNA Displays to manufacture the new video board with 10 mm pixel pitch EMPIRE™ Exterior LED video display technology. American & Interstate Signcrafters provided installation services.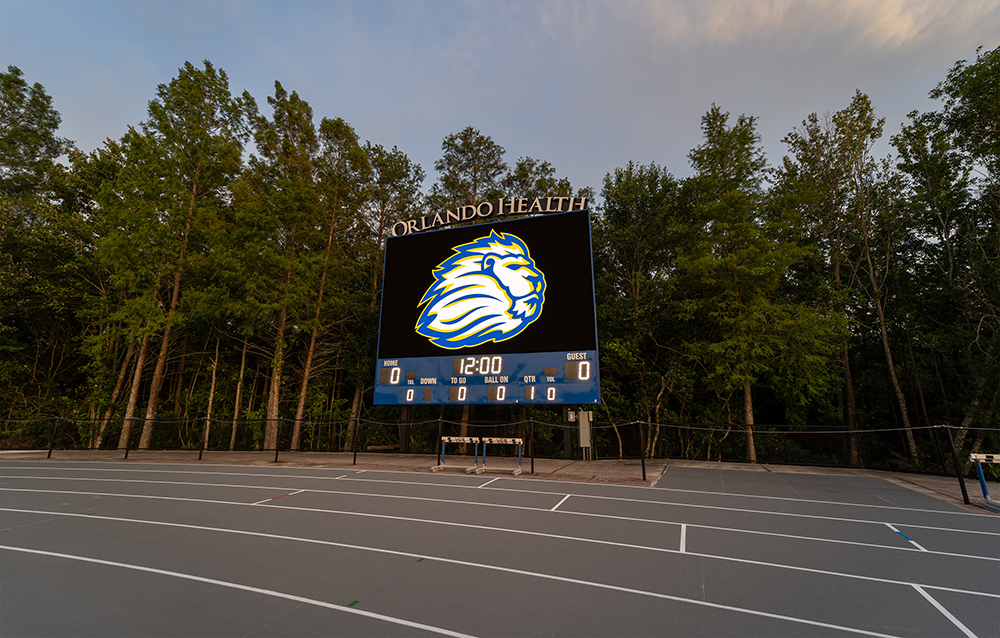 "We love the opportunities to work with local schools to enhance the game day action for their fans," said AJ Faxel, director of sports and live events at SNA Displays, discussing the behind behind this digital signage upgrade. "The Friday night lights experience is a highlight for many student-athletes and their parents, and it's fun to be a part of projects that brighten up these kinds of venues."
The LED video scoreboard is 16-feet-6-inches-high-by-27-feet-4-inches wide (504-by-832 pixels), processing nearly 420,000 pixels. It also includes a seven-segment digit scoreboard as well as sponsorship channel lettering.
—Press Release