YESCO, the 103-year-old company known for creating, repairing, and maintaining internationally recognizable signs, recently completed the design, fabrication, and installation of new exterior signage for the J Resort in Reno, Nevada. The project included a large LED video band, an LED display video wall, border cabinets, lighting bands, and the property's signature illuminated letter "J" icons.
More than ninety-three feet long and over fourteen feet tall, the J Resort's new video band is Northern Nevada's first LED display to wrap around multiple sides of a building. The three-sided Daktronics band also includes a high-definition 8-millimeter display.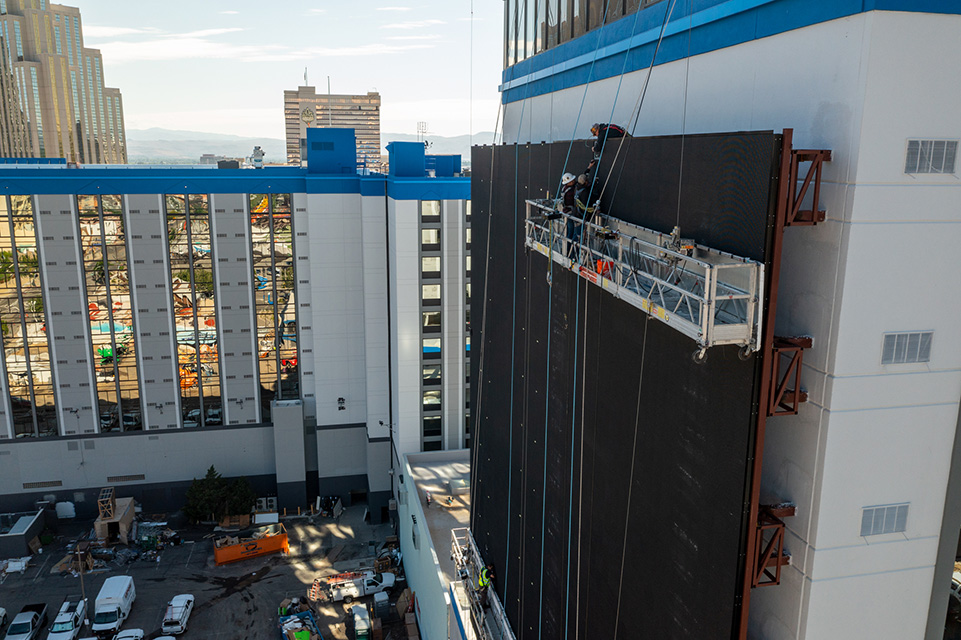 In addition, the J Resort project also included a colossal 65-foot-tall by 65-foot-wide Daktronics video wall with a 10-millimeter display.
Fabrication and installation for the video band and all other LED displays took more than 6,700 hours to complete. Combined the two Daktronics LED video displays also feature more than 7 million pixels.
YESCO was also tasked with removing all existing cabinets as well as creating new border cabinets and the property's three 18-foot-tall illuminated letter "J" icons with white flex faces.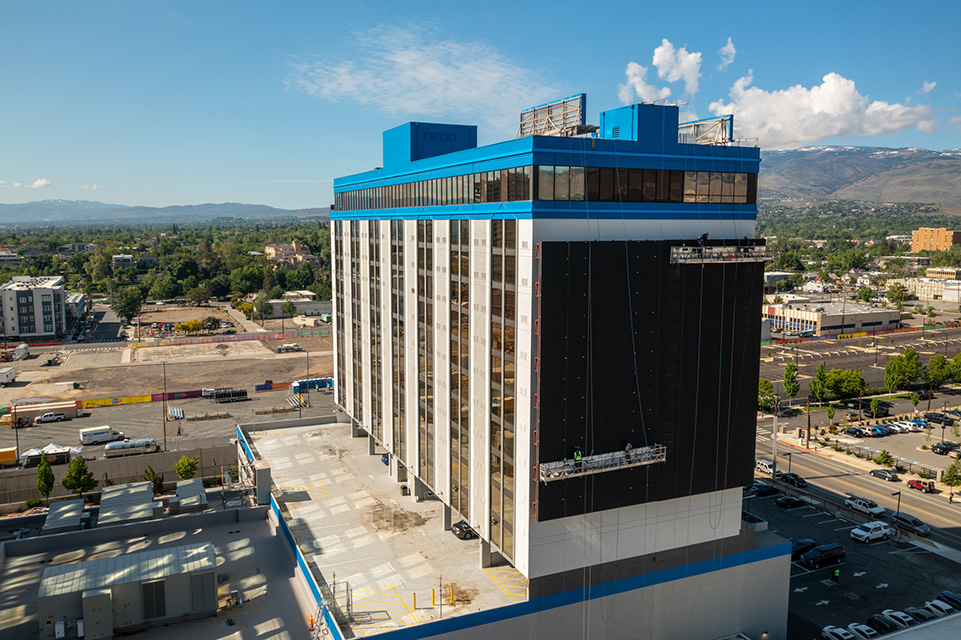 Additionally the project included the installation of a 2,200-foot-long rooftop light band that was completely manufactured in Reno.
"With Northern Nevada's first LED display that wraps around multiple sides of a building, we know the J Resort will stand out among the competition in Reno," said Adam Keefer, custom account executive at YESCO.
—Press Release