Thomas Fisher started his business, a rubber stamp and desk nameplate manufacturer, back in 1964 in the basement of his then-home in Roslindale, Massachusetts.
Today his company has grown from what started out as a small engraving shop into a skilled thirty-seven-person operation with a focus on custom interior and exterior commercial signage. From nameplates to 100-foot pylon signs, it's been quite a journey (and even featured on television).
Thomas's business is called I.D. Sign Group, a commercial sign provider now located in Easton, Massachusetts (just south of Boston). At eighty-nine years old, Thomas still works six days a week and is proving an inspiration to his talented team of associates.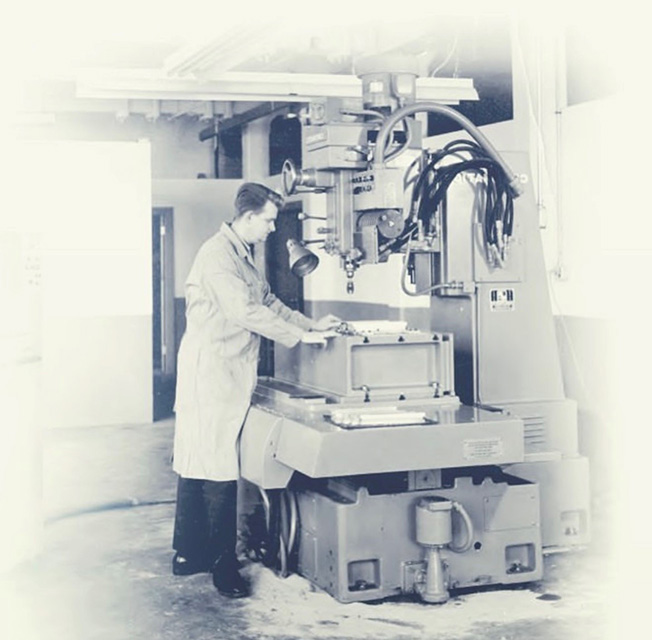 I.D. Sign Group's products include ADA signage, directories, dimensional letters/logos, vinyl and digitally printed wall graphics, awnings, banners, channel letters, and much more. From design and fabrication through installation, maintenance, and repair, I.D. Sign Group provides a design-build service from concept to completion.
Signs of this company's hard work can be spotted all over New England and beyond. They recently completed a comprehensive on-premise signage project two-and-a-half years in the making for the U.S. Naval Academy in Annapolis, Maryland.
Thomas's brainchild has really grown over the years. As a result of this success, I.D. Sign Group moved from a 5,000-square-foot building and purchased their current 18,000-square-foot facility in The Easton Industrial Park they operate out of today.
"Never did I dream [I.D. Sign Group] would become as it is today," says Thomas. "When I started, I had one engraving machine making nameplates and small signs."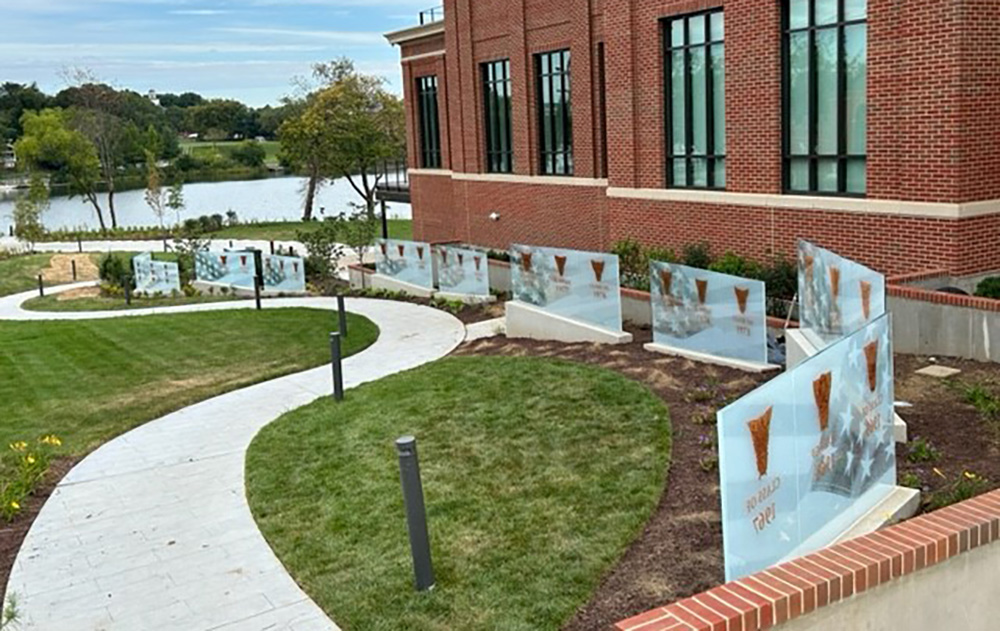 It's no longer just one engraving machine. Their production floor hosts a large variety of equipment—including a 5-by-10-foot ShopSabre CNC router, two Direct Color Systems flatbed printers, three Epilog FusionPro laser engravers, Miller MIG steel and aluminum welders, an Accu-Trim Edge channel letter gem cap bender, an Accu-Bend Ace channel letter bender, a Norlok channel letter riveter, an OKI ColorPainter M-64 digital printer, and a GFP Graphic Finishing laminator, to name a few recent purchases.
I.D. Sign Group is also a family affair. Thomas's son, Tim Fisher, has been with the company for thirty-five years now and is currently its president. "Tim has been a tremendous influence to our company," says Thomas. "He was just out of college with a great business sense, aiming for a career in construction, when he came onboard."
"It was not my intent to get involved with the business," adds Tim, "but I saw an opportunity, while in college, to help out my dad and seized it."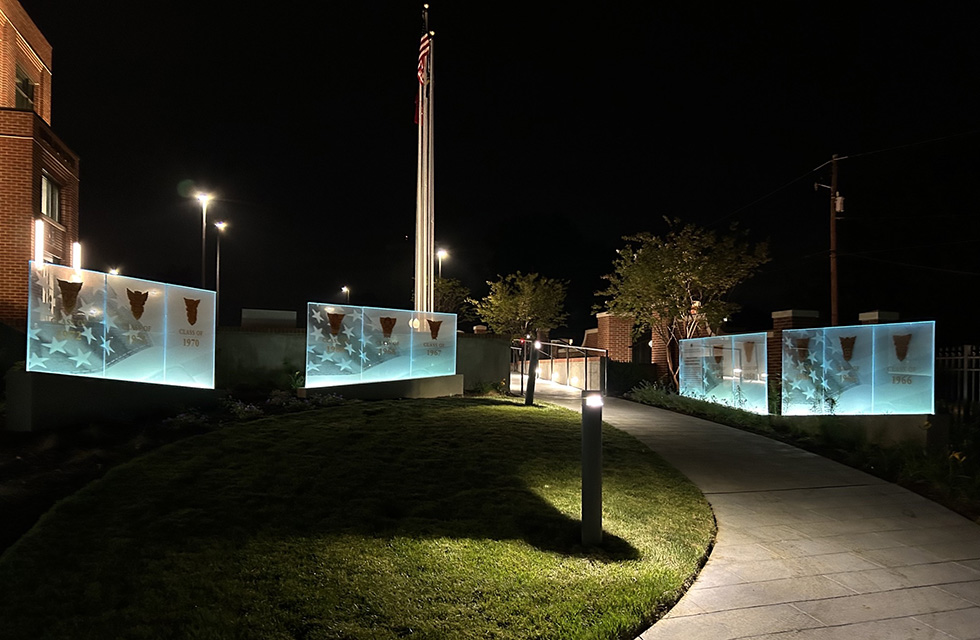 Tim took the then-rubber stamp and nameplate company into a new direction and expanded their services by picking up larger clients such as Shaw's Supermarkets with eighty-four locations at the time—blossoming from an initial order of two rubber stamps totaling $32 back in the late '80s to small interior signage then larger exterior signage. "We eventually grew this client into a million dollar-plus account in just about five years," says Tim.
He also navigated the recession back in 2008. At that time, I.D. Sign Group lost the Shaw's account (who decided, based on financial reasons, to begin fabricating their signage at their own in-house mill located in Boise, Idaho). This was a tremendous blow, having just purchased a much larger building to accommodate their growth.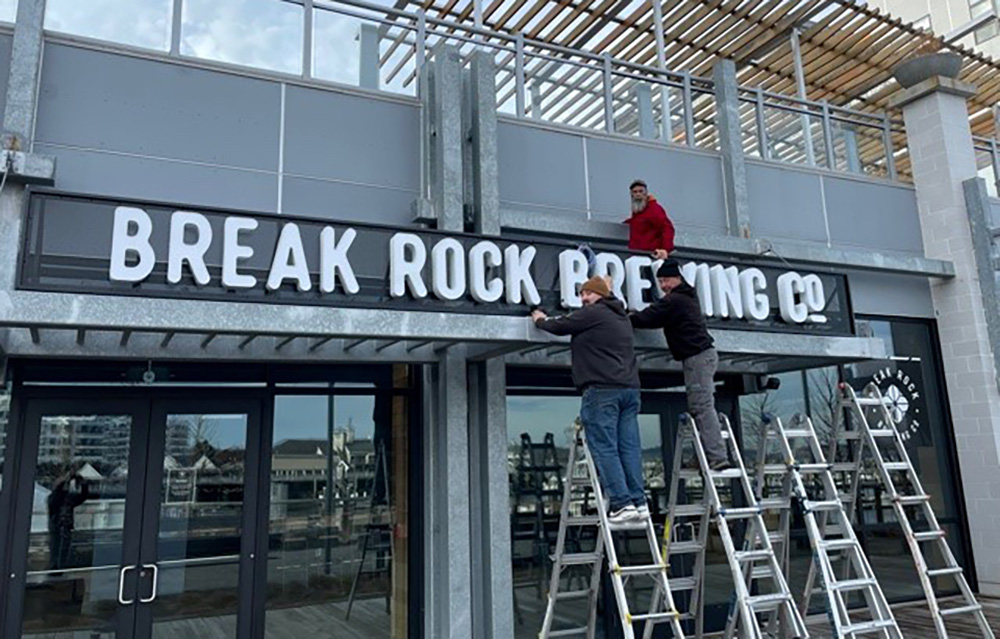 In hindsight, Shaw's was their "big, huge elephant," accounting for 67 percent of their production volume. Needless to say, things got very tough. "Thankfully my dad told me that I have to hold on, because if I didn't, he would have no place to go," laughs Tim. "Retirement was not an option!"
After needed downsizing through those tough times, I.D. Sign Group eventually clawed their way back, picking up a few new prominent accounts along the way, such as Dunkin Donuts, Johnson & Johnson, Sullivan Tire, and Rockland Trust.
"With demands for exterior signage increasing, we purchased our first aerial truck in 2010," says Tim. "In order to keep the wheels on that truck turning, we aggressively pursued sign service and maintenance, adding yet another tool to our belt."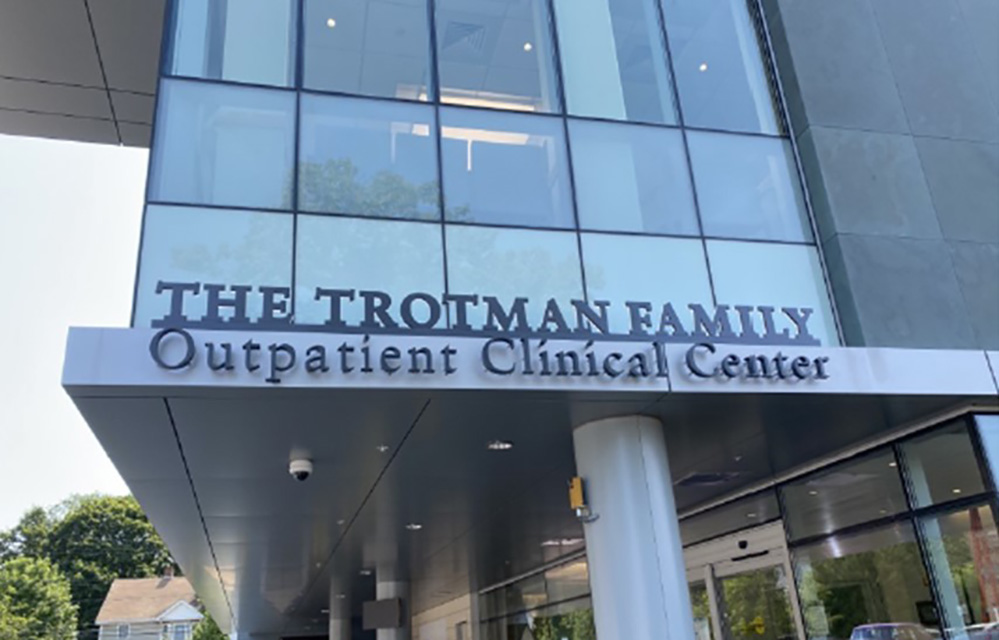 Tim says that his father's company has really grown throughout the years by being progressive in practices. Then again, he feels this is common within the sign industry.
"This industry is very unique in that the only means for growth is through the 'school of hard knocks.' In this business, you're a designer, an engineer, an electrician, a metal fabricator, a woodworker, a salesperson, etc. You're always learning. It took about twenty-five years before I finally felt as though I'd become a 'sign professional,'" he laughs.
Tim believes that one of the biggest challenges the industry faces is shops under-pricing their work.
"I can tell you that the expertise and professionalism we try to put forward costs dollars," he says, "and those types of people that are selling just two or three dollars a square foot are not doing our industry or themselves a service. If you spend $100,000 on a digital printer, where's the return on investment there? It's truly de-valuing an incredibly talented industry."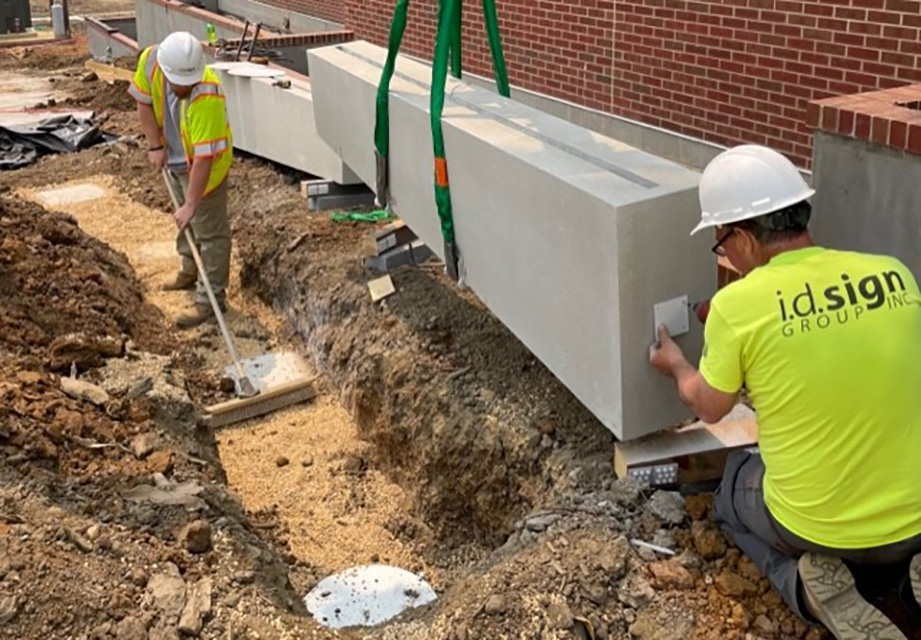 Consistently challenging their manufacturing ability led to greater opportunities by partnering with local signage providers. These connections are what ultimately allowed I.D. Sign Group was able to purchase three different sign shops in distress along the way.
"In each case, the owners had reached out to me asking if we'd be interested in buying them," says Tim. "Through these acquisitions, we were able to continue broadening our clientele, accounts, and opportunities that otherwise would've been much more difficult to scale. It was neat that all three came from trusted relationships we'd built along the way."
I.D. Sign Group's sister company Honorcraft LLC was acquired in 2020, onboarding fifteen skilled associates all dedicated to the craft of manufacturing fine signage. Honorcraft's primary focus is in providing donor recognition-related signage.
Retention has been excellent at I.D. Sign Group, as the average associate has been with them for seventeen years. "We treat people very fairly, and we're always respectful," says Tim. "It's very much a family atmosphere."
As mentioned, I.D. Sign Group is a family business. Thomas's wife Lillian and daughter Jacqueline have been a part of the company as well. His other son, Thomas Jr., worked for the family business before passing away.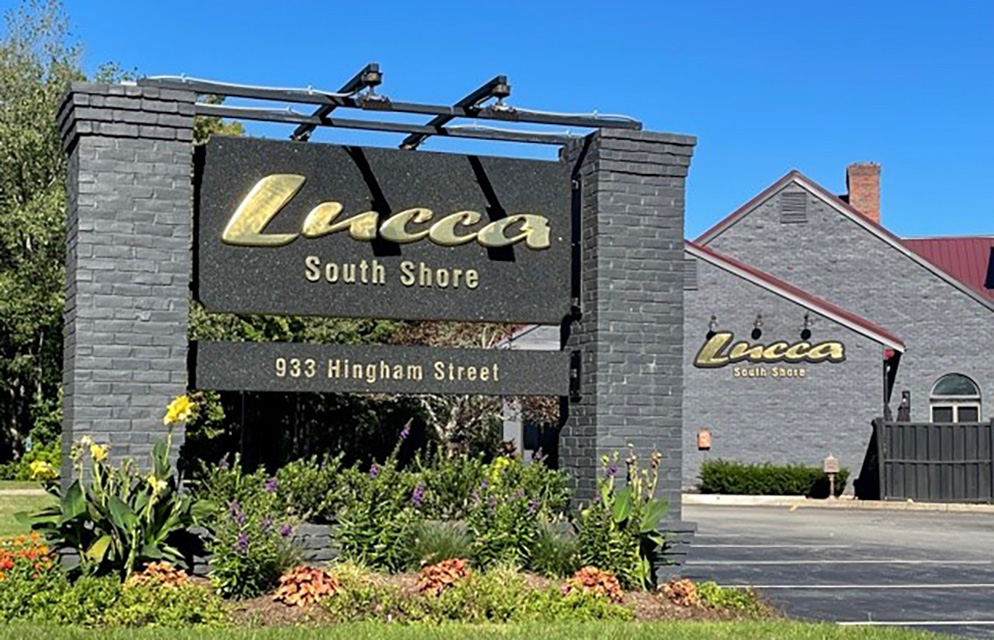 Today, Tim's son, Jamie Fisher, also works for the company in sales and estimating. He knows there's always pressure with every third-generation employee. "The first generation works really hard, and the second sees that first-hand. There's this assumption that the third generation can now slack off, sit back on the golf course, and smoke cigars," Jamie laughs. "In reality, you really have to work twice as hard to ensure continued success."
He has learned there are no shortcuts in the pursuit of success. "I recognize the long hours, commitment, and dedication that my father and grandfather have provided (and still provide) over the course of many years," says Jamie. "I do not take this opportunity for granted!
"Noting their efforts on a daily basis inspires my actions. My grandfather has passed down so many valuable lessons to both my father and me, most of which have been unspoken. He leads by example and continues to work hard every day! I'm honored to support him and aspire to be even a tenth of the person he is."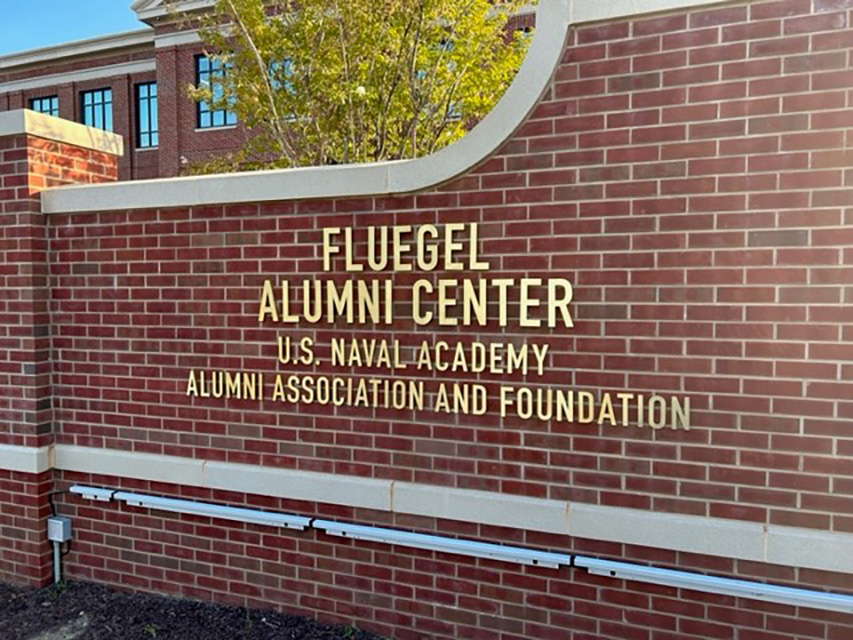 All three generations of the Fishers are appreciative of one another and the unique skills each of them brings to the table.
"This has turned out to be a phenomenal journey with my family always by my side," says Thomas. "How blessed can one man be when he gets to go to work every day with his family literally still by his side sixty-five years later?"