Sharing the triumph and setbacks of a leader or team member is what allows the rest of us to grow and prosper in best practices and therefore confidence. "While it is wise to learn from experience, it is wiser to learn from the experiences of others," says Rick Warren, author of The Purpose Driven Life: What on Earth Am I Here For?
Over the next coming year, I have the honor of doing just that with the Sign Builder Illustrated magazine and website. I'm calling this quarterly series "My Story." The "My Story" series will bring you a personal message from other sign shops that hopefully is relatable and will end with a few tips to apply for greater success.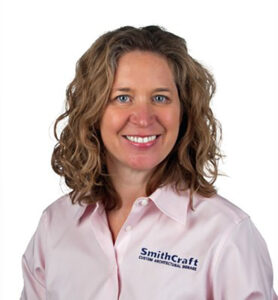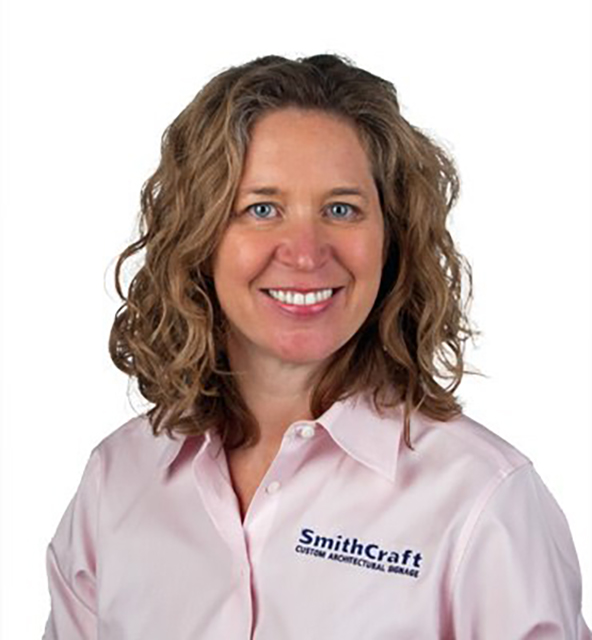 Meet Nicole Bergstrom
"How did you get into signs?" Most of us get asked that question or answer it a million times when networking with others. The most common responses: "I fell into it." "I lucked into it." Or "I was born into it."
The journey to ownership for Nicole Bergstrom was no different. Nicole (pictured, left) was "moved into signs" when she was in middle school and her family relocated to Phoenix.
Her company, SmithCraft Custom Architectural Signs in Phoenix, Arizona, specializes in managing, manufacturing, and installing comprehensive interior and exterior sign packages for developments, complexes, and campuses.
SmithCraft's major market segments include healthcare, municipal, education, and commercial construction. A few of its major customers are Phoenix Sky Harbor International Airport, the Mayo Clinic, Banner Health, Honor Health, Hillstone Restaurants, Scottsdale Fashion Square, Valley Metro, and the City of Phoenix.
The company was established in 1976 by Roy Smith and purchased by Nicole's father, Dick Felker, in 1990. However Nicole's true intersection with the sign business wouldn't happen until many years later.
After attending college in Maine, Nicole worked in Boston and returned to Arizona in 2003 with the encouragement of family. She attended the University of Arizona Law school, passed the bar in 2007, and eventually joined the law firm Mariscal, Weeks, McIntyre & Friedlander, P.A.
Many years into a successful career in civil litigation and bankruptcy practice, Nicole encountered a "fork" in the road.
While she was establishing a formidable career in law, her brother and father were busy running SmithCraft. Although the company was enjoying growth in sales and team members, it was taking a toll on her brother, who was the designated second-generation succession plan for the business.
Her brother was at a crossroads and looking for a way to step back from day-to-day leadership of the business, in order to attend to his health. Nicole's brother and father considered a range of options regarding the future of SmithCraft, including a possible sale of the business—although that option was quite painful for their father.
Nicole was committed to her law career, but she still had a personal connection with the family business, where she'd worked summers as a student.
At the time, Nicole was clocking ten to twelve professional hours a day at the firm, with a husband working at a global technology company and a family.
Nicole became torn with real concerns about the future direction of the company, as well as her brother's health issues and her father's overdue retirement.
What should be done? There were many rounds of family discussions, a looming sense of worry, and then a sleepless night tossing and turning.
Finally, in the middle of the night, she arrived at a moment of clarity: "I will run SmithCraft," Nicole shared with her husband.
With a young family and a great income, yet struggling to find a sustainable work/life balance, she admits, "There was an unsettled feeling in me when the light bulb finally went off."
SmithCraft was a great company, with wonderful team members and a legacy her father and brother had worked so hard to establish. Nicole decided to take the leap of faith. Eight years ago, on a Friday, Nicole left the law firm; the following Monday, she became an executive leader at SmithCraft!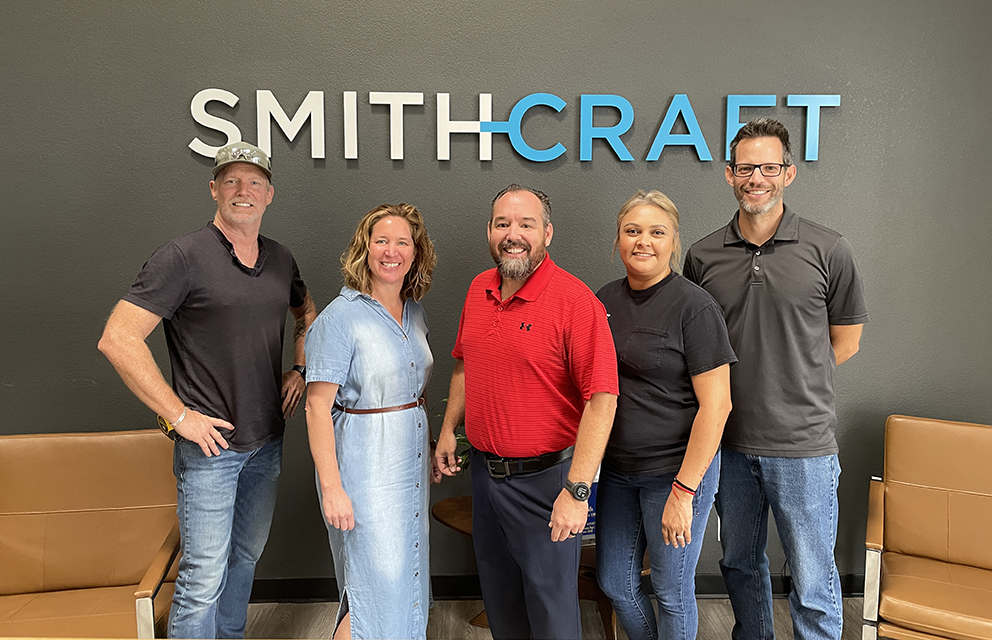 Welcome to SmithCraft
SmithCraft had forty-five employees with some wonderful management-level team members that Nicole was able to lean into.
"For the first three to four years, I was very uncomfortable," she states. "I had so much to learn about the industry. Despite all the books I had read and the time I had put in, I felt under-prepared. But the team carried me."
Remember Nicole was an attorney. While she was naturally wired for problem solving, debating, and researching, Nicole didn't know signage.
But with time, Nicole realized that foundational elements of building a legal case could be applied to SmithCraft as well: Watch and observe, flush out all the facts, look at the issue from all angles, doggedly research the best approach, marshal the evidence into a story that people can get behind, advocate, and enact the plan.
"When I came to SmithCraft, I was not in a position to 'shoot from the hip,'" explains Nicole, "and that is not my style anyway. By methodically mapping out a course and anticipating the pitfalls and sharing that analysis with our team, it was much easier to get people onboard with areas where changes were beneficial.
"Imagine me steering a boat. If I try to turn left, and you, the team, wants to go right, we will fail. We've missed the target. But going left as a team together, we succeed. I knew how to do the planning and the legwork, and that gave people confidence."
As time progressed, the time her father spent at work began to diminish, as he had confidence that that the transition was on solid footing. His direction remains crucial and appreciated; however Nicole has found her "flow," so he was finally able to retire.
"My father and I are on the same page [regarding] the big picture for SmithCraft," she says. "That said, we're different people, and we have different tactics on how to get there."
Coming to terms with that reality has been key at SmithCraft. "Opening lines of communication was very important, but my father's encouragement and wisdom to let me do the job 'my way' was crucial," says Nicole. "Certain processes within the business had not been re-evaluated in many years and were cumbersome.
"We started to leave things behind—i.e., old sign habits that just don't do the process well."
As people saw work getting easier and more streamlined, momentum for changes grew. Nicole's family trusted her instincts and professional expertise. Nicole realized what she brought to the table that was beneficial and compatible with strengthening her family business. The perfect storm became the perfect solution—a work in progress!
In her voice, the journey from family member to president of SmithCraft, I hear a testimony of growth, arrival into her own skills, and mostly a heart for the great people at SmithCraft.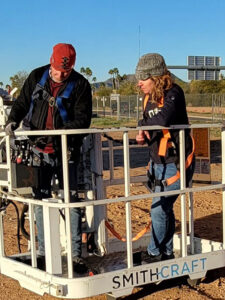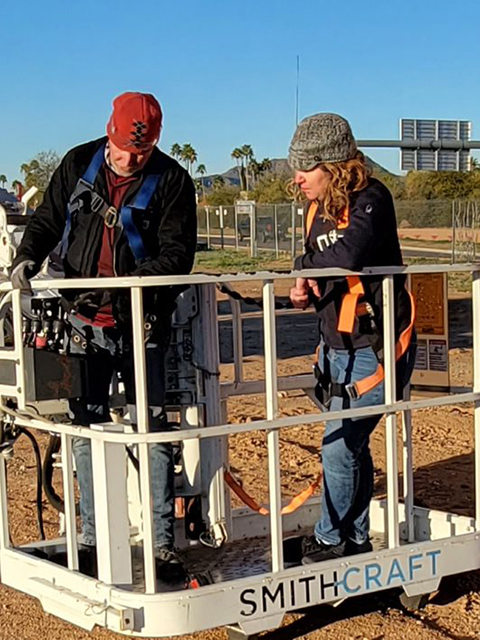 My Story: Take Away, Tip #1
While her parents owned and ran the company for many years, Nicole was able to benefit from forming her own professional identity. She was able to find her strength in leadership and learn to process big picture items.
If you are a family-owned business, allow that now-adult to enter and make their own path. It is of the upmost important during a transition time to be on the same page when it comes to all big level goals and direction.
Also allow for different tactics to be used and tried. There is a level of effectiveness that will come from the identity they already have formed. Understand that "different" doesn't mean wrong.
My Story: Take Away, Tip #2
Focus on insufficient process and time killers. Nicole was able to locate an immediate action plan with a new CRM system that at first gained some resistance. However, in time, the team members found it beneficial, more organized, and saved a lot of repeat work.
This falls back into "old habits" and sticking with what you have. Fresh eyes can show holes in the system that need to be addressed.
Every day, the sign shop is busy and taking time out to address these process delays can be a challenge. Yet the reward of more production will always win out.
Even if your company isn't changing ownership, consider some fresh eyes. You may be surprised with what they find.
NOTE: Join me for my Women in Signs, Etc. (WISE) networking and training event behind held October 12-13 in Austin, Texas. Be sure to register now for this limited-seating event.