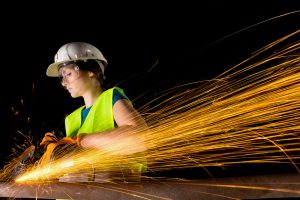 Early this past April, the Harvard Business Review released research that analyzed over 150 companies to determine how the firms' long-term strategies shifted when women joined the executive-level C-suite. The research found that adding women marked fundamental shifts in risk tolerance, openness to change, and a focus on R&D.
According to the Harvard Business Review, "the integration of female leaders at the highest levels of an organization impacts its approach to innovation, and ultimately suggests that including more women in executive decision-making may lead firms to consider a wider variety of value creation strategies."
The growth of women-owned businesses is also booming. According to the 2019 State of Women-Owned Businesses Report from American Express, over five years (from 2014-2019), the number of women-owned businesses increased 21 percent, while all businesses increased only 9 percent. In that period of time, firms owned by women of color grew at double that rate (43 percent). And the growth in the share of total revenue by women-owned firms during that time increased the most in the construction industry (31 percent).
Also noteworthy in this report, the share that women-owned businesses represent of all businesses has skyrocketed from 4.6 percent in 1972 to 42 percent in 2019.
The sign industry is no stranger to women-owned businesses. In our recent June issue, we highlighted five of these boundary-breaking female leaders in our special spotlight, Women Leaders 2021.We spoke with CEOs, founders, presidents, and owners on how they manage their companies, the challenges they have encountered and overcome (including COVID-19), and the advice they have for other women in the sign industry.
These leaders are making changes in all aspects of their companies—from business philosophies to actual physical and technological improvements at their locations. Others are finding ways to mentor and bring together women from across the industry to pass along the lessons and skills they've learned.
You can read each profile, below.
We hope you find this special spotlight informative and inspiring. And if you're looking for more ways to support and get involved with women in the sign industry, visit signshop.com/wli and signs.org/wli to learn about Women Leading the Industry (WLI). This initiative was put together by SBI and the International Sign Association to inspire and empower women in the sign, graphics, and visual communications industry who aspire to elevated leadership roles in their company and the industry.
— Ashley Bray