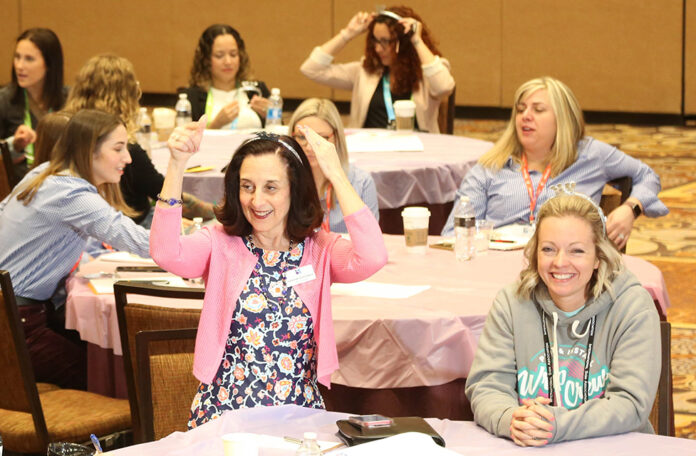 It didn't take long for Courtney Ramos-Fincher, president and CEO of A.R.K. Ramos, to apply something that she heard at the most recent 2023 gathering of Women Leading the Industry (WLI).
It was at the in-person meeting held during ISA International Sign Expo this past April in Las Vegas where she heard the concept, "When you limit yourself, you limit everyone around you."
"I have been keeping it at the front of my mind ever since," said Ramos-Fincher.
WLI, launched by the International Sign Association with Sign Builder Illustrated, is intended to help women find an "a-ha" moment that can transform the way a woman leads.
This year's event featured hundreds of women and allies learning from the book How Women Rise by leadership expert Sally Helgesen and leadership coach Marshall Goldsmith. The book features twelve habits that hold women back—examples like failing to take credit and taking on all tasks without delegating.
"It was great being able to talk openly with other women in the sign world that are dealing with the same problems, big or small, that I'm dealing with on a day-to-day basis," said Lindsay Dyja, lead project manager at National Branding.
ISA President and CEO Lori Anderson led the Women Leading the Industry 2023 presentation, sharing what she found most helpful from the book.
Attendees were then broken into smaller groups, based on the particular issues they were challenged with.
Sharing challenges "was immensely helpful and enjoyable," said Ramos-Fincher. "It was a great opportunity to [be able to] connect with other women in my industry, and the interactive activities made it even more valuable.
"I appreciated that the event was tailored specifically toward women in our industry, making for a comfortable and supportive environment. Plus it was a lot of fun!"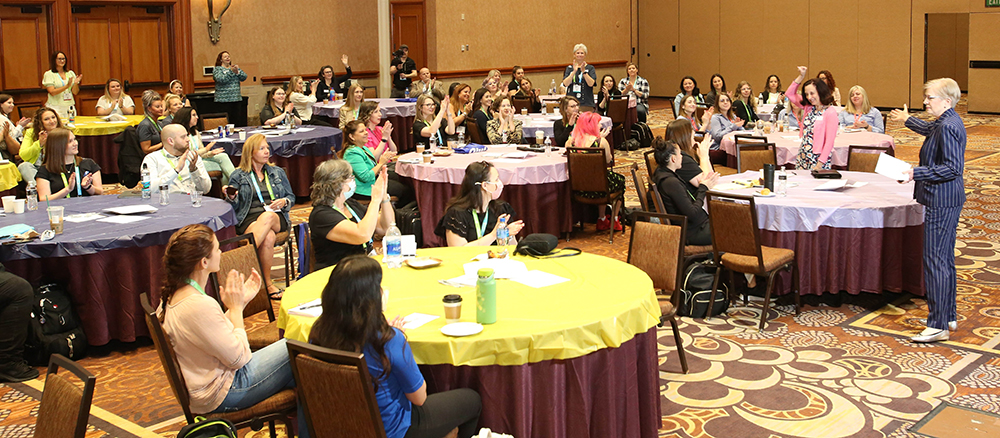 WLI is designed to build ongoing relationships—the kind that pay off for years to come. Using How Women Rise, however, attendees were encouraged to do more than build relationships; they learned to leverage them.
That point struck Dyja in particular. "At ISA International Sign Expo, I was able to meet tons of installers, vendors, and key players in the sign industry," she said. "Having the tools to connect with them and remembering to reach out is what is going to set me apart. I need to use the tools that I have been given.
"I have always been career driven and looking ahead to see what big 'whale' I can land next or which large rebrand I am going to be working on next year. This network that I have built—and continue to build—is what helps me be able to accomplish this."
Networking and connections are always listed as a highlight of the event—and this year's WLI was no different.
"Attending a women-only networking event for the sign industry was incredibly valuable for both my professional and personal growth," said Ramos-Fincher. "Women often face unique challenges in the workplace and personal life, making it crucial to have a supportive community for guidance and advice.
"I have the contact info of several women in my industry that I will be keeping a personal connection with."
Building—and leveraging—networks is powerful, particularly for women in what has traditionally been a male-dominated field, according to Ramos-Fincher.
"We tend to have smaller networks than men, making it important for us to actively seek out opportunities to expand our connections," she remarked. "Therefore attending a women-only networking event can provide a valuable opportunity for women to connect with like-minded individuals [as well as] build a supportive community."
For her part, Dyja looks to the future and already can see more women in the industry. "As the sign industry continues to grow, so do women in [it]," she said. "It is important that we realize that there is going to come a time when women do take over the world."
Whether women take over the world, WLI is doing its part to help create an environment in which women can hold their own—and lead in key ways.